Former Alaska GOP Gov. and vice presidential nominee in 2008, Sarah Palin, announced her candidacy to fill the vacant Alaska seat in the House of Representatives.
Palin will be joining a crowded field of nearly 40 candidates running in the special election to fill the seat left vacant by Representative Don Young, who passed away last month.
"America is at a tipping point. As I've watched the far left destroy the country, I knew I had to step up and join the fight," Palin declared in the statement.
Palin said she planned to honor Young's legacy as she criticized the "radical left," high gas prices, inflation and illegal immigration.
The deadline to enter the race was today and a special primary is set for June 11, with the special election to fill complete the House term set for Aug. 16.
As we have previously reported in regards to the upcoming contested Alaska Senate election, the top four vote-getters in the special primary will advance to the special election, the first to use the state's new ranked-choice voting system.
Palin previously said in an interview, "If I were asked to serve in the House and take (Young's) place, I would be humbled and honored and I would. Yeah, in a heartbeat I would."
Sarah Palin announces she's running for Congress, reentering national politics after more than a decade hiatus. pic.twitter.com/xEMeMiQH7Y

— Jeremy W. Peters (@jwpetersNYT) April 2, 2022
Arizona GOP State Sen Wendy Rogers gave her approval to the news as she quote tweeted a John Solomon report with three fire emojis.
April 2, 2022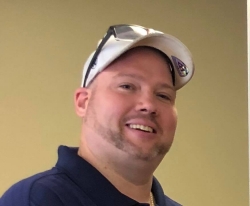 Latest posts by David Caron
(see all)