A recent report from Fox News Digital appears to blow the lid off Summit Learning, a digital learning platform funded by the Chan Zuckerberg Initiative.
The report claims that Summit recommended that schools monitor some parents' online activity, such as their critical comments and Facebook groups that are public, and lists examples of the transgressions.
However, Summit disputed the allegations and told Fox News digital that they were "incorrect."
According to Fox News Digital, Summit recommended that schools should "Listen to online conversations" from parents and provided instructions on how to do so.
Summit Learning's recommendations in the internal portal that is not available to the public but to educators who use the platform, Fox News Digital reported.
Fox News Digital noted that the digital platform is used by hundreds of schools around the U.S. and was developed, in part, by Facebook engineers who continued to work with the platform until Mark Zuckerberg and Priscilla Chan's organization entered into the partnership in 2017.
Parents concerned about students' data security, among other aspects of the program, have pushed back on schools attempting to implement Summit.
According to Summit, after Cheshire Public Schools in Connecticut entered into Summit in 2017, parents' "opposition" caused the program to be terminated as the Cheshire superintendent acknowledged that the platform would have access to students' names, emails, and analytics on their performance.
The National Education Policy Center, which is housed at the University of Colorado Boulder School of Education, have alleged that Summit's contracts with schools "presents a potentially significant risk to student privacy and opens the door to the exploitation of those data by the Chan Zuckerberg Initiative and possibly by unknown third parties—for purposes that have nothing to do with improving the quality of those students' educations."
While the Chan Zuckerberg Initiative did not respond to a request from Fox News Digital, Summit insisted that "Protecting student privacy is a top priority and something we take very seriously."
"The claim that the program encourages educators to 'spy' is untrue. Connecting with parents on public social media outlets, paying attention to the local news, and having conversations with families are positive ways educators can understand, address and support the needs of their community," Summit explained.
In regards to concerns over students' privacy, Summit claimed, "Just like any student records, our school and Summit have strict protocols in place to protect student data contained in the Summit Learning Platform. The Platform contains limited information on student grades and assignments, teacher feedback, and email addresses that allow students to log in to the Platform."
"Access is limited to teachers and parents" and included information about the system it has in place to protect data, according to Summit.
Summit added, "We are committed to using information only for educational purposes, and we do not sell user data, including de-identified data. We go above and beyond compliance and industry standards [to protect student privacy]."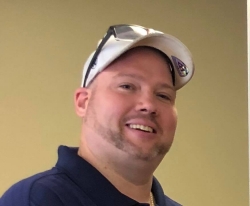 Latest posts by David Caron
(see all)