During an interview today with Fox News' Bret Baier, Virginia Governor Glenn Youngkin had to bob and weave after the anchor tried to get him to trash former President Donald Trump.
The question came after a Truth Social post from Trump where he slammed Senate Majority Leader Mitch McConnell (R-KY) and his wife Elaine Chao after a resolution passed the senate to fund the government.
Baier referenced the post and asked Youngkin, "What do you say to that and how do you react?"
"Well Bret, you know I'm not a name caller, and in fact what I have focused on and continue to focus on is bringing people together around common sense solutions to these most difficult and oh by the way, most difficult issues that are facing people around their kitchen tables every night and we have great answers for these," Youngkin responded.
Baier pressed, "And that post doesn't help."
"Yeah, well Bret, I've just found that calling people names is not the good way to put forth a good idea and I think that our ideas that have really pressed on getting taxes down and funding law enforcement and investing in school choice and making sure their teachers get good raises and oh, by the way, having a very strong view on what we need to be teaching in our schools, teaching our children how to think, not what to think and on top of that, common sense energy policies today," Youngkin reiterated.
Youngkin concluded, "That's what we're doing in the Commonwealth of Virginia."
As we previously reported, on NBC's "Meet the Press," host Chuck Todd accused Trump of levying a "very racist attack" against Chao.
In Friday's Truth Social post, Trump asked, "Is McConnell approving all of these Trillions of Dollars worth of Democrat sponsored Bills, without even the slightest bit of negotiation, because he hates Donald J. Trump, and he knows I am strongly opposed to them, or is he doing it because he believes in the Fake and Highly Destructive Green New Deal, and is willing to take the Country down with him?"
"In any event, either reason is unacceptable. He has a DEATH WISH. Must immediately seek help and advise from his China loving wife, Coco Chow!" Trump declared.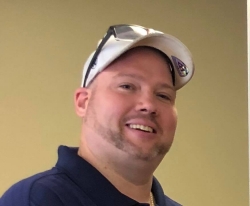 Latest posts by David Caron
(see all)