Speaking to Sean Hannity tonight on Fox News, South Carolina Republican Senator Lindsey Graham revealed that he had information regarding potential ballot harvesting in Pennsylvania nursing homes.
As reported by Daniel Chaitin with the Washington Examiner, Graham said, "We're now finding potentially that 25,000 nursing home residents in different nursing homes requested mail-in ballots at the exact same time. You can't ballot harvest in Pennsylvania."
Graham wondered, "What are the odds that 25,000 people in different locations of the same age group requested at the same time a ballot? Somebody is up to no good in these nursing homes."
Alluding to critics of Trump for refusing to concede the election as he awaits legal challenges and recounts to play out, Graham continued, "We don't need their permission to look into these allegations. We owe it to those who voted for President Trump and the country at large to test the system."
"If we don't deal with voting by mail in 2020, we will never win the White House again," he said, repeating beliefs that are held by many Republicans.
Lindsey Graham: "I've got more information. We're now finding potentially that 25,000 nursing home residents in different nursing homes requested mail-in ballots at the exact same time. … Somebody is up to no good in these nursing homes" pic.twitter.com/IUBrnHCR7g

— Daniel Chaitin (@danielchaitin7) November 10, 2020
Later on in the interview, Graham said he believes, "The media censors conservatives when we want to talk to each other, get our point of view out. The state of play in America in 2020 for Republicans is not good, we need to fight backAne."
Upsetting liberals and those in the media, Graham then claimed, "We win because of our ideas, we lose elections because they cheat us."
Reporter Andrew Feinberg said of the quote, "This is not something that is said by a person who actually wants to represent people in a democracy."
.@LindseyGrahamSC on Fox just now to Hannity: "Republicans win because of our ideas and we lose elections because [Democrats] cheat."

This is not something that is said by a person who actually wants to represent people in a democracy. pic.twitter.com/UQAVR3wM7y

— Andrew Feinberg (@AndrewFeinberg) November 10, 2020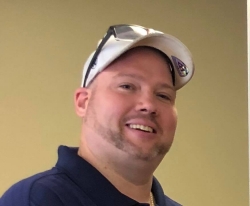 Latest posts by David Caron
(see all)