In a tweet that's been liked 200,000 times and counting, Tesla founder Elon Musk tweeted out, "take the red pill" earlier. President Trump's daughter, Ivanka, retweeted a one-word response, "taken."
Taking the red pill can sometimes be interpreted as going red, like Republican, or like in the movie, The Matrix, it is believed to have meant revealing an unpleasant truth or to free your mind.
Taken! https://t.co/Ng0S2OFC93

— Ivanka Trump (@IvankaTrump) May 17, 2020
Trump supporters Paul Joseph Watson, Michael Coudrey, and Rogan O'Handley are among others who have responded to the tweet with supportive responses.
One user shared a meme that referenced the Matrix and a mathematical equation and Musk responded, "One of my fav Matrix memes."
One of my fav Matrix memes ??

— Elon Musk (@elonmusk) May 17, 2020
A Republican candidate for Connecticut State Senate, JT Lewis, wondered if Musk is "full on Republican now or what?"
I'm confused. Is @elonmusk full on Republican now or what?

— JT Lewis (@thejtlewis) May 17, 2020
Musk had been talking about moving California operations to Nevada and/or Texas due frustration with the local government to reopen Tesla's Fremont factory, where it currently produces most of its vehicles.
A recent report said that the race to secure Tesla's next factory is apparently over and according to a reliable source familiar with the matter, Musk is set on bringing the next Tesla Gigafactory, or now Terafactory, to Austin, Texas, or at least close to the city.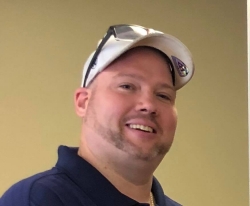 Latest posts by David Caron
(see all)