In a continued fall from grace for former CNN anchor Chris Cuomo, he announced today in a statement that he was quitting his SiriusXM radio show.
SiriusXM issued a prepared response where they said, "Following Chris Cuomo's statement that he is leaving his SiriusXM show, 'Let's Get After It' will no longer air. We thank Chris for his work at SiriusXM."
According to the New York Post, however, a source said Cuomo was forced out of what was previously his side gig because he is also facing a new sexual harassment allegation.
The New York Post explained that Cuomo "really wanted" to stay on Sirius but "he was asked to resign, which he did," according to their sources.
"The way my time ended at CNN was hard. While I have a thick skin, I also have a family, for whom the past week has been extraordinarily difficult," Cuomo began in the statement.
Considering the fact that he is the sexual harassment allegation, it seems curious that he chose to use the words "hard" and "thick" in the first two sentences of the statement.
Cuomo then announced, "So, right now, I have to take a step back and focus on what comes next. That means I will no longer be doing my SiriusXM radio show."
"I am extremely grateful for the support I have received from SiriusXM throughout my time there. I also want to express my sincere appreciation for my loyal listeners," Cuomo continued.
Cuomo concluded, "I will miss our conversations a great deal – but I look forward to being back in touch with you all in the future."
Meanwhile, Cuomo's brother and former New York Dem Gov. Andrew Cuomo, who is ultimately responsible for both of them falling from grace due to multiple sexual harassment allegations, has gone silent on Twitter since Nov. 29, the day before his brother was first suspended from CNN.
December 6, 2021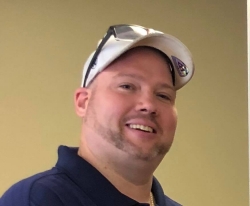 Latest posts by David Caron
(see all)