Former President Donald Trump might be running for Congress in 2022 and then try to become Speaker of the House with a potential run for president in 2024.
"Trump pitched on running for House in effort to become Speaker: "So interesting".
#BREAKING: Trump pitched on running for House in effort to become Speaker: "So interesting" https://t.co/snZISgkDGe pic.twitter.com/AJnT64NNVT

— The Hill (@thehill) June 5, 2021
In an interview, Friday Trump was asked about running for Congress to become Speaker of the House which he replied, "That's so interesting,". Though the likelihood of him actually running may not be that high as some could claim he doesn't seem to be the type to serve in Congress, especially after being president.
However, the power which he would have over his Democrat and "RINO" rivals would be immense and could put him on a path to the presidency as Steve Bannon suggested. Some have made the wild claim Trump should become Speaker, impeach Biden, and then impeach Kamala and if they got convicted he would become president. This of course is probably never going to happen.
If Trump was indeed House Speaker though, it seems likely he would try to impeach Biden even if it wasn't to try to gain the presidency back. He remembers how the Democrats impeached him twice during his four-year term.
Trump said it was "interesting" when others asked him to run for Senate but he followed saying, "But you know what, your idea might be better. It's very interesting." If he were to run it would most likely be for the House, not the Senate though with Trump anything can happen.
The Hill reported in part:
Trump has floated a potential comeback bid for the White House in 2024 since leaving office earlier this year, though speculation over a congressional campaign and an opportunity to lead the House has not gained significant traction. 
Still, the proposal underscores the eagerness many in the GOP have for Trump to make some kind of return to politics.
The logistics of a House run would be complicated for Trump, who would have to figure out what district to run in after the redistricting process is completed. The former president has thus far been mainly interested in endorsing congressional candidates rather than becoming one, and he is expected to resume his signature rallies this summer. 
GOP polling shows that he'd be in a strong position to win the party's presidential nomination in 2024, and Trump in a statement rebuking Facebook's decision to ban him from the platform for two years hinted that he could run for another term in the White House. 
"Next time I'm in the White House there will be no more dinners, at his request, with Mark Zuckerberg and his wife. It will all be business!" Trump said.
Stay tuned to Media Right News for more updates.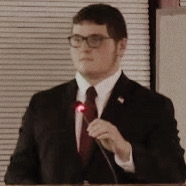 Latest posts by Joshua Troiano
(see all)