As of Wednesday, there have only been four U.S. Republican Senators to congratulate Joe Biden on what they and the media believe to be a victory. Almost all news outlets have called the Presidential race for Biden even with states like Arizona tightening and multiple lawsuits of voter fraud underway.
The four Republican Senators to congratulate Biden so far are Mitt Romney (R-UT), Lisa Murkowski (R-AK), Ben Sasse (R-NE), and Susan Collins (R-ME).
All four have been what President Trump calls, "Rinos" which stands for "Republicans In Name Only".
Below are the Senators congratulating Biden.
Senator Ben Sasse didn't Tweet out congratulations to Joe Biden but did release a statement saying, "Melissa and I congratulate the next president, Joe Biden, and the next vice president, Kamala Harris."
All Senators have been known to not have a favorable opinion of the President as Mitt Romney has often attacked President Trump and Susan Collins voted against confirming Justice Barrett.
Most Republicans have stayed loyal to the President but, that number seems to be shrinking each day.
If Trump can miraculously overturn the results of the election it may come to hurt those who have already congratulated Biden.
We will have to see if any of these Republicans who have congratulated Biden are primaried in their next election.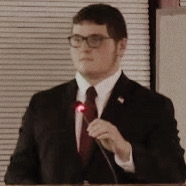 Latest posts by Joshua Troiano
(see all)