Former President Trump issued a statement today mocking President Joe Biden after a picture that showed him posing with kids wearing Trump gear went viral.
The statement read, ICYMI: Joe Biden Meets With Trump Supporters.
Trump declared in the statement, which was issued through his Save America PAC, "These kids tricked Biden just like the Taliban did!"
NEW!

"These kids tricked Biden just like the Taliban did!" – President Donald J. Trump pic.twitter.com/I8AFbVRe5V

— Liz Harrington (@realLizUSA) September 13, 2021
Earlier today, U.S. House Rep Marjorie Taylor Greene (R-GA) shared the picture in a tweet and said that she believes, "These kids are being raised RIGHT!"
These kids are being raised RIGHT!#TrumpIsMyPresident #ImpeachBiden pic.twitter.com/ghrAKurFl1

— Marjorie Taylor Greene 🇺🇸 (@mtgreenee) September 13, 2021
According to The Independent, however, Biden denied being duped into posing for the photo and that instead, he was actively posing with the kids to underline his message of unity.
From The Independent:
Images of Mr Biden standing for a photo with children wearing pro-Trump merchandise went viral after the president attended a 9/11 memorial ceremony on Saturday in Shanksville, Pennsylvania, where a plane believed to be headed for the US Capitol or the White House crashed in a field after passengers decided to storm the hijacked cockpit on 11 September 2001.
"I think the real issue for those kids that, just had a picture taken with, couple of them had Trump hats from last year, I think, for them, it's going to be: Are we going to, in the next four, five, six, 10 years, demonstrate that democracies can work, or not?" Mr Biden told reporters at the Shanksville Volunteer Fire Company.
"There's a lot of autocrats who truly believe that democracies can't function in the 21st century. Not a joke," the president added. "They think because the world is changing so rapidly and people are so divided, you can't bring people together in a democracy to get a consensus, and the only ones that are going to be able to succeed are the autocrats."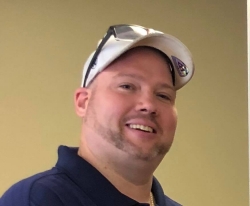 Latest posts by David Caron
(see all)