Earlier today Republicans received great news as Decision Desk HQ called North Carolina for both President Trump and Republican Thom Tillis. With 99% reported President Trump is at 50.1% and Joe Biden is only at 48.7%.
With 98% reported in the Senate race, Thom Tillis leads Democrat Cal Cunnigham 48.7% to 47%.
Cal Cunningham was tied up in a text message scandal which showed him making plans to meet the wife of an army veteran. Cunnigham is married and a father of two who has served in the armed forces.
Cunningham said to Guzman Todd who is the wife of the army veteran, "the only thing I want on my to-do list is you".
Below is a screenshot obtained by the National File which shows the text message exchange between the two. Here is the link to the National File article regarding the sex scandal.
As you can see, this certainly hurt Cunningham's chances of defeating incumbent Thom Tillis.
Republicans currently lead in the senate by 50-48 following the call of the North Carolina senate race and the Alaska senate race almost certainly going red. The only two elections left are the two Georgia special elections where both Republican incumbents are facing tough challenges.
This call puts Republicans one seat closer to keeping the Senate and President Trump closer to winning the election in the campaign's view, although the media has projected Biden as president-elect. The Trump campaign has not conceded and continues to challenge various swing states with legal proceedings.
Decision Desk HQ Projects Trump (R) Has Won The State Of NC And Its 15 Electoral Votes

Race Called At 11-10 1:41 PM

All Results: https://t.co/mMSMwaoZxw

— Decision Desk HQ (@DecisionDeskHQ) November 10, 2020
Decision Desk HQ Projects @ThomTillis (R) Has Won Election To The Senate From The State Of NC

Race Called At 11-10 1:41 PM EST

All Results: https://t.co/mMSMwaoZxw

— Decision Desk HQ (@DecisionDeskHQ) November 10, 2020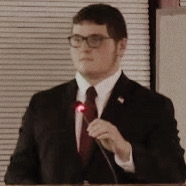 Latest posts by Joshua Troiano
(see all)