Throughout the day, many in the mainstream media had been zeroing in after it was announced yesterday that Donald Trump's legal team had departed in what a Trump spokesman characterized the break-up as a "mutual decision."
MSNBC host Ali Velshi gloated in a tweet where he shared a clip from his show: "9 days out from Trump's 2nd impeachment trial & he appears to have NO legal team."
In the clip, former U.S. attorney Joyce Vance said that she's wasn't surprised and that Trump "insisting on relitigating the counting of ballots…no competent, ethical lawyer is going to do that at this point."
9 days out from Trump's 2nd impeachment trial & he appears to have NO legal team… Fmr U.S. attorney @JoyceWhiteVance says she's not surprised: "Trump is insisting on relitigating the counting of ballots…no competent, ethical lawyer is going to do that at this point." #velshi pic.twitter.com/xeauMqi7r7

— Ali Velshi (@AliVelshi) January 31, 2021
It will be interesting to see how they respond now to the news that Trump has named two lawyers to his impeachment defense team.
The two lawyers representing him will be David Schoen, a criminal defense lawyer with offices in Alabama and New York, and Bruce Castor, a former county prosecutor in Pennsylvania and both issued statements through a Trump adviser saying that they were honored to take the job.
Schoen called it "an honor to represent the 45th president, Donald J. Trump, and the United States Constitution."
Castor, who served as district attorney for Montgomery County, outside of Philadelphia, from 2000 to 2008 said, "The strength of our Constitution is about to be tested like never before in our history. It is strong and resilient. A document written for the ages, and it will triumph over partisanship yet again, and always."
Both lawyers believe that the trial is unconstitutional, like the 45 Republican senators who voted that it was as well.
BREAKING: Former President Trump announces new impeachment legal team pic.twitter.com/HzMXUxPzdE

— Breaking911 (@Breaking911) January 31, 2021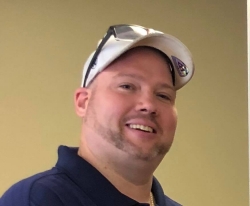 Latest posts by David Caron
(see all)