In February, Maryland's GOP governor Larry Hogan said after President Trump's Senate acquittal, "I don't think Congress did their job. But the American people will, and I have more faith in the American people to make that decision in November, and that's what they're going to get to do."
Hogan made it clear, according to a report today, that he wants President Trump out of the White House, as he cast his mail-in ballot last week of a write-in vote for deceased former GOP president Ronald Reagan for president.
Hogan told the Post, "I know it's simply symbolic. It's not going to change the outcome in my state. But I thought it was important to just cast a vote that showed the kind of person I'd like to see in office."
Hogan insisted that he is "a lifelong conservative Republican. Reagan was the guy. I marched around as a college kid on the floor of the convention with a Reagan hat and a Reagan sign."
In 2016, Hogan cast a ballot writing in his father, who died in 2017, for president. Hogan's father served as a U.S. congressman who represented Maryland's Fifth Congressional District from 1969 to 1975 and as Prince George's County executive from 1978 to 1982.
Hogan said in June 2016, "I don't care about Donald Trump. I don't listen to Donald Trump."
In April, the two had a back and forth over the president's handling of the Coronavirus. It started when Hogan told CNN, "This is probably the number one problem in America, and has been from the beginning of this crisis, the lack of testing."
Trump responded by saying, "Some of the governors like, as an example, the governor from Maryland, didn't really understand the list, he didn't understand too much about what was going on," referring to a list of some 5,000 laboratories nationwide the administration has said is prepared to accept addition coronavirus tests.
"So now I think he'll be able to do that. It's pretty simple. They have tremendous capacity. We hope to be able to help him," he added at the time.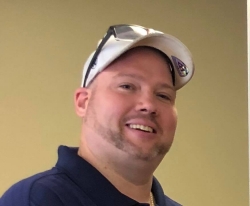 Latest posts by David Caron
(see all)