In January, President Trump tweeted about his ICIG Michael Atkinson, who he said, "lit the fuse on the Ukraine Hoax that became the impeachment scam." Tonight, he has fired him, effective 30 days from today.
Inspector General for the intelligence community Michael Atkinson..

????? ?????
???You're Fired!???
????? ?????

?We're Draining the Swamp? pic.twitter.com/6qZP2zgcld

— SAM VALANCE ? (Text TRUMP to 88022) (@SamValance) April 4, 2020
House Republicans investigating origins of the Ukraine Whistleblower complaint. ICIG Michael Atkinson facing serious questions. "The Democrats know the ICIG is a major problem-didn't release his testimony. Looks so much like everything else we've seen, from the Russia Hoax, to the Ukraine Hoax that became the Impeachment Scam. Must get the ICIG answers by Friday because this is the guy who lit the fuse. So if he wants to clear his name, prove that his office is indeed incompetent." The ICIG never wanted proof!
….the Ukraine Hoax that became the Impeachment Scam. Must get the ICIG answers by Friday because this is the guy who lit the fuse. So if he wants to clear his name, prove that his office is indeed incompetent." @DevinNunes @MariaBartiromo @FoxNews The ICIG never wanted proof!

— Donald J. Trump (@realDonaldTrump) January 12, 2020
When he testified in a closed door session last September, House Rep Adam Schiff (D) said that "if the Inspector General steps one foot outside of what he is authorized to do, then he is not protected. So this shows how someone is trying to manipulate the system to keep an urgent matter from Congress." He accused Trump by saying, "it likely involves the president or people around him."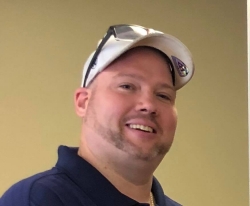 Latest posts by David Caron
(see all)