Yesterday, President Trump's trade advisor Peter Navarro appeared at the daily White House press briefing. He told the country, "Never again should we rely on the rest of the world for our essential medicines and countermeasures."
Tonight he appeared on Fox News Tucker Carlson's show to say that President Trump has "signed the defense production act which will crack down on the export of masks" at the border with the help of the Border Patrol and the Post Office.
Peter Navarro SLAMS 3M for shipping masks overseas, says CEO should stop whining and US will use CBP and US Postal Service to stop overseas shipments: pic.twitter.com/f8ZoIpDaUk

— Media Right News (@MediaRightNews1) April 4, 2020
He said that Mexico and Canada will still be able to get masks. He continued with a powerful rebuke of 3M saying that President Trump is the commander in chief and AG Barr is the sheriff in town.
Last night, Trump tweeted "We hit 3M hard today after seeing what they were doing with their Masks. 'P Act' all the way. Big surprise to many in government as to what they were doing – will have a big price to pay!"
We hit 3M hard today after seeing what they were doing with their Masks. "P Act" all the way. Big surprise to many in government as to what they were doing – will have a big price to pay!

— Donald J. Trump (@realDonaldTrump) April 3, 2020
3M CEO Mike Roman complained to CNBC earlier following the tweet, "The narrative that we aren't doing everything we can as a company is just not true"
"The narrative that we aren't doing everything we can as a company is just not true," 3M CEO Mike Roman says, after President Trump criticized the manufacturing giant and invoked the DPA to force 3M to step up production of respirator masks. https://t.co/Lfa4xPqVwo pic.twitter.com/3cxA2FUDiu

— CNBC (@CNBC) April 3, 2020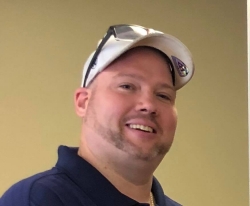 Latest posts by David Caron
(see all)