The 45th President Donald Trump mocked both soon-to-be former U.S. Congressman Liz Cheney (R-WY) and soon-to-be former CNN anchor Brian Stelter in a Truth Social post yesterday as their careers go up in smoke.
Trump began with a post where he declared, "Brian Stelter of Fake News CNN got fired because he lied, and lied, and lied – ABOUT ME. May he REST IN PEACE!"
"Trivia question: Who's got less charisma, Brian Stelter or Liz Cheney. I say Liz Cheney, because Stelter could have gotten more votes than she did the other night in Wyoming – She lost by 40!" Trump added in a subsequent tweet.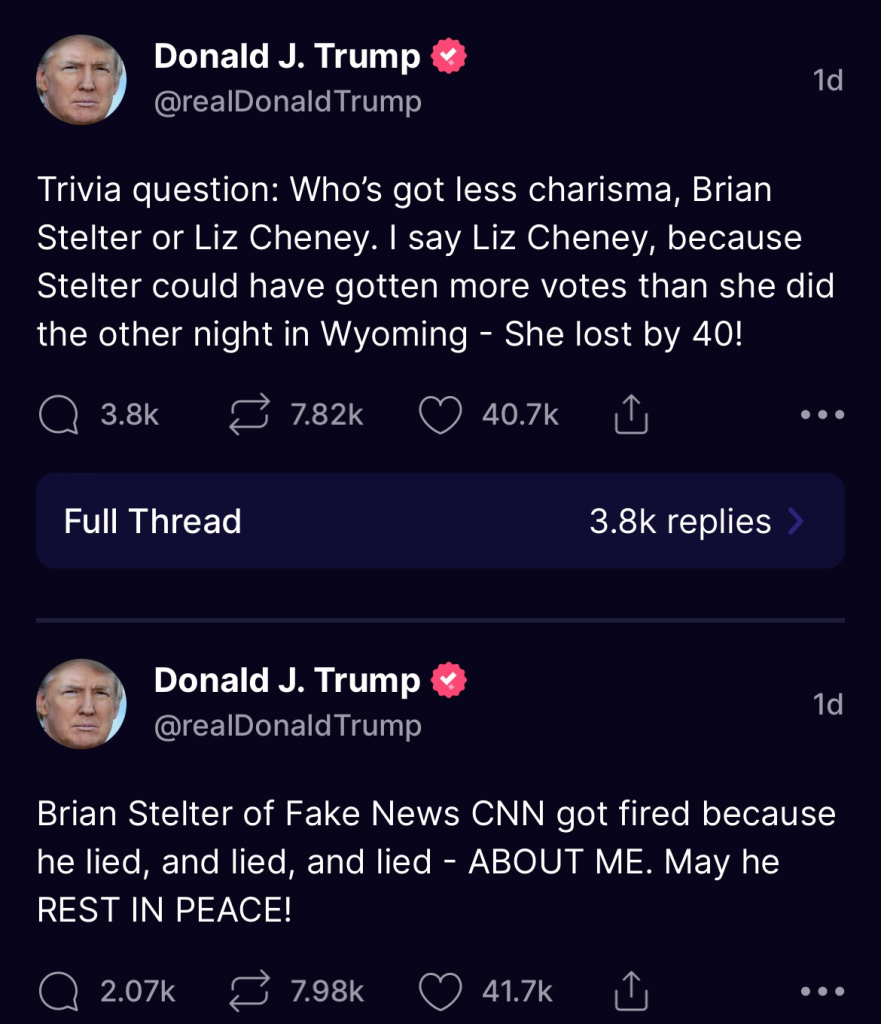 In an interview with ABC News recapping her primary defeat, Cheney called "large portions" of the Republican Party "very sick."
When asked what she thought her loss said about the Republican Party, Cheney said it signified Trump's power in the party.
Cheney pointed out that "It says that clearly [Trump's] hold is very strong among some portions of the Republican Party."
"My state of Wyoming is not necessarily a representative sample of the party," Cheney claimed and continued, "I think it says a couple of things."
Cheney explained that "I think it says people continue to believe the lie. They continue to believe what he's saying, which is dangerous."
As for Stelter, he revealed today the guest list for his final episode of "Reliable Sources" tomorrow on CNN.
I'll be joined this Sunday by @CarlBernstein, @JeffreyGoldberg, @JodieGinsberg, @ClaireAtki, @Deggans, @DavidZurawik and @BrianKarem. Tune in at 11am ET — @CNN

— Brian Stelter (@brianstelter) August 20, 2022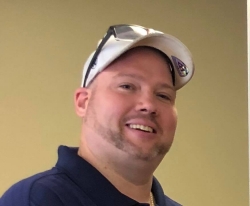 Latest posts by David Caron
(see all)