Utah Senator Mitt Romney, who has often been at odds with President Trump critized the president yet again with a late night tweet regarding Trump's efforts to prove voter fraud in the election.
Romney said, "Having failed to make even a plausible case of widespread fraud or conspiracy before any court of law, the President has now resorted to overt pressure on state and local officials to subvert the will of the people, and overturn the election."
"It is difficult to imagine a worse, more undemocratic action by a sitting American President," Romney added.
November 20, 2020
The 2012 Republican presidential nominee was presumably talking how Trump reached out to Michelle Palmer, one of the Wayne County, Michigan GOP Board Canvassers and held a meeting yesterday with two GOP elected officials from the state.
Trump responded this morning, indirectly, by sharing a tweet and an article by Conservative activist and blogger Wayne Dupree and said "RINO Mitt Romney should read this. I'm sure, however, that he feels he got slaughtering by Obama 'fair and square'."
Dupree said in the tweet, "It's creepy how Trump always knows what's coming…Back during 2012 election he predicted the 2020 election…"
RINO Mitt Romney should read this. I'm sure, however, that he feels he got slaughtering by Obama "fair and square". https://t.co/GGZKfSAp8z

— Donald J. Trump (@realDonaldTrump) November 20, 2020
In the article, Dupree shares a 2012 tweet from then businessman Trump where he reported at the time, "More reports of voting machines switching Romney votes to Obama. Pay close attention to the machines, don't let your vote be stolen."
More reports of voting machines switching Romney votes to Obama. Pay close attention to the machines, don't let your vote be stolen

— Donald J. Trump (@realDonaldTrump) November 6, 2012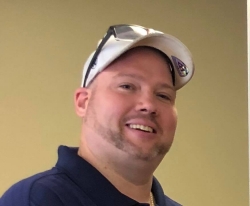 Latest posts by David Caron
(see all)