NRSC Chair Rick Scott recently claimed that Trump told him that he would "help Republican senators win across the country" in the 2022 midterm elections
One Republican senator he reportedly will not be helping to win, is Lisa Murkowski and he even vowed to travel to Alaska to campaign against her in a statement he made to Politico today.
Trump insisted in the statement, "I will not be endorsing, under any circumstances, the failed candidate from the great State of Alaska, Lisa Murkowski. She represents her state badly and her country even worse."
"I do not know where other people will be next year, but I know where I will be — in Alaska campaigning against a disloyal and very bad Senator," Trump explained.
Murkowski, who has held her seat since 2002, has been a longtime critic of the former president and was one of seven Republican senators to vote to convict him in last month's impeachment trial – the only one to face reelection next year.
Scott also said that he will support every incumbent GOP senators in 2022, rather than answering directly if he thought a Trump backed primary challenger might happen against U.S. Senator John Thune (R-SD).
The statement comes just days after Murkowski advanced the nomination of House Rep Deb Haaland (D-NM) to serve as interior secretary, which Trump referred to as "yet another example of Murkowski not standing up for Alaska."
We reported that U.S. Senator Susan Collins (R-ME) was the first Republican to support Haaland's confirmation and that others believe she is "unfit" to serve in the post.
It is unclear at this point who Trump might support, but as Politico noted, Murkowski fended of a challenge from right-wing activist Joe Miller in 2010 when she had to win a write-in campaign.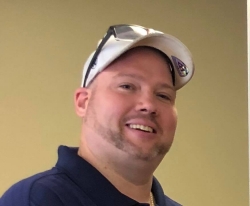 Latest posts by David Caron
(see all)