Since 1934, the Detroit Lions have hosted a football game on Thanksgiving and this year is no different as they are playing the Houston Texans.
President Trump shared a tweet earlier that showed the quarterbacks for each team taking a knee during the national anthem and said, "No thanks!"
That tweet from "Dee Sports Guy" said that "QB's Deshaun Watson (Houston Texans) & Matthew Stafford (Detroit Lions) exercising Social Justice support during the National Anthem minutes ago."
No thanks! https://t.co/IYQSotnMG9

— Donald J. Trump (@realDonaldTrump) November 26, 2020
According to the New York Post, the teams combined for four turnovers in the first half in Detroit and the action got sloppy enough that Cardinals wide receiver DeAndre Hopkins reflected on how thankful he was to no longer be on the Texans.
Former Republican Delaware Senate candidate Lauren Witzke praised the president's response and said, "Lol this is awesome"
Lol this is awesome

— Lauren Witzke (@LaurenWitzkeDE) November 26, 2020
Others criticized the reaction, like foul-mouthed comedian Michael Rappaport, who said, "B*tch you never caught a Football in your life B*tch. STFU we're watching the game Pig."
Bitch you never caught a Football in your life Bitch.
STFU we're watching the game Pig

— MichaelRapaport (@MichaelRapaport) November 26, 2020
Both teams have losing records and entered the game with a combined record of 7-13. They were set to be followed by another match-up between a pair of losing teams, the Dallas Cowboys vs. the Washington Football Team (formerly Redskins).
There was also supposed to be a night game between the Pittsburgh Steelers and the Baltimore Ravens but that game was postponed to Sunday due to Baltimore's COVID-19 outbreak.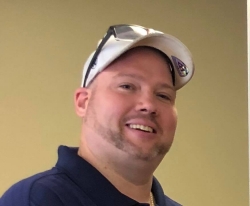 Latest posts by David Caron
(see all)