Yesterday, we reported that former U.S. Senator David Perdue (R-GA) announced that he would not be running again for a seat in 2022 against Senator Raphael Warnock (D-GA).
Following the news, conservative journalist John Gizzi floated the possibility of Trump supporter Herschel Walker running for the seat instead.
Gizzi reported that sources close to the former senator, Perdue, said he had a private dinner in Florida last week with Donald Trump and hoped of securing the endorsement of the former president.
Trump was non-committal according to those same sources regarding Georgia because other friends of his including former U.S. House Rep Doug Collins (R-GA), might enter the Senate race.
Veteran Georgia GOP consultant Matt Towery told Newsmax that he believes many will "soon be hearing a lot" about the former NFL player, Walker.
Walker made headlines recently by saying, during a U.S. House hearing, that black Americans shouldn't get reparations because "Slavery ended over 130 years ago."
In his opening statement, Walker railed against "equity" measures like that and said that "We use Black power to create white guilt. My approach is biblical. How can I ask my Heavenly Father to forgive me if I can't forgive my brother?"
Former U.S. House nominee Sandy Smith (R-NC) tweeted out her approval of Walker's potential candidacy and exclaimed, "I really hope he runs! @HerschelWalker would be fantastic for Georgia! A true Patriot!"
I really hope he runs! @HerschelWalker would be fantastic for Georgia! A true Patriot! 🇺🇸 https://t.co/ddG14o9HXJ

— Sandy Smith NC (@SandySmithNC) February 24, 2021
Trump voters may like to see Walker as the nominee. One thing is for sure who ever the Republican nominee for the 2022 Senate seat they will need all Republican support in order to defeat the Democrat incumbent.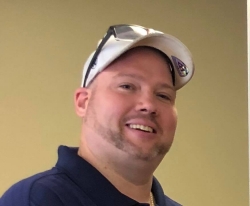 Latest posts by David Caron
(see all)