Former U.S. Senator David Perdue (R-GA), who was unseated this year in the January 5th runoff election by now-Senator Jon Ossoff has now announced he will not seek to run for the Georgia Senate seat come 2022. Below you can read his statement.
February 23, 2021
Perdue lost to Ossoff by more than 55,000 votes and more than one percentage point. Some credit his loss to Republican voters withholding their vote as they felt he wasn't fighting hard enough for former President Trump as he was trying to prove election fraud in the state.
Perdue remained silent on the issue and didn't object to the results on January 6th. This all comes as Trump has hinted at a potential comeback into the political arena.
Perdue in his statement said, "This is a personal decision, not a political one. I am confident that whoever wins the Republican Primary next year will defeat the Democrat candidate in the General election for this seat, and I will do everything I can to make that happen,".
He followed that up stating, "As we saw in my race in November, Georgia is not a blue state. The more Georgians that vote, the better Republicans do. These two current liberal US Senators do not represent the values of a majority of Georgians."
As you can see he and many other Republicans are still certain that Georgia is a GOP state. However, the past election proves it to be a purple one as growth in the Atlanta suburbs has given Democrats more votes. Others may infer that "voter fraud" is the reason for the losses in the state.
Some are pleased that this anti-Trump RINO is not seeking to run as he was another McConnell-aligned establishment figure who did nothing for the America First agenda nor Trump.
It will be interesting to see if former Senator Kelly Loeffler (R-GA) will decide to run now that Perdue isn't as she did claim she was interested.
Stay tuned to Media Right News for more updates.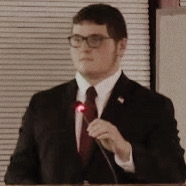 Latest posts by Joshua Troiano
(see all)