My Pillow Ceo and Trump supporter Mike Lindell took the stage today at a "March for Trump Rally" / "Save Christmas Rally " in D.C. earlier this afternoon where he briefly went after Minneostoa's COVID-19 regulations but more specifically the Thanksgiving guidelines.
Mike Lindell takes the stage to give his final speech of the weekend here in DC #DC #KeepChristmas #MarchForTrump pic.twitter.com/6XMJ9uq0Dy

— Brendan Gutenschwager (@BGOnTheScene) December 13, 2020
He said, "What we just went through on Thanksgiving in my state of Minnesota where you could only have 6-8 people or whatever it was in your house, my own daughters were afraid of going to jail for six months. Are you kidding?"
He added, "I broke more laws by accident and I never went to jail that long."
As you can see he represents the millions of Americans who are fed up with what they see as "tyrannical" rules and unconstitutional orders. Some seem to be worried if they can have a Christmas celebration with their family as new COVID-19 guidelines are implemented in various Democratic cities and states.
The goal of the "Save Christmas Rally" this weekend was to encourage people to defend the holiday that many Christians hold dear as we celebrate the birth of Jesus Christ.
Mike Lindel, who was a former drug addict, holds this holiday dear as he feels it is important to honor the birth of Christ.
We will have to see what regulations are put into place as the holidays approach.
Stay tuned to Media Right News for more.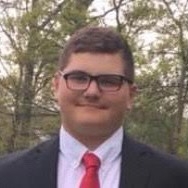 Latest posts by Joshua Troiano
(see all)