Tonight on Fox News, Tucker Carlson discussed a story that we reported on yesterday, where a Virginia man was arrested at a school board meeting after being upset over his daughter's alleged sexual assault cover-up.
Carlson called out MSNBC's Joy Reid for previously having "applauded" the arrest in a clip from June.
In the segment, Carlson began by explaining what we now know happened involving the arrest.
"Over at MSNBC, the race lady applauded this, saying it was all deserved," Carlson said before playing the June clip of Reid's assertions.
Reid said in the clip that she thought the man was arrested due to a fight about Critical Race Theory and that "audience members" were "displaying aggressive behavior."
"So that guy showed up because he believes his 14-year-old daughter was raped in a bathroom, he tries to talk about it, and they arrest him and beat him and the ghoul on MSNBC essentially says they didn't beat him hard enough, that's where we are," Carlson explained.
Carlson then reported that the Loudoun County School Board has released a statement on the matter where they said that they "followed all legal protocol on the incident" and it was "properly reported to authorities."
"Right," Carlson lamented sarcastically.
I think Loudoun County school board broke every right this parent had – they are criminal and should be held accountable.

Judge Jeanine on Tucker.
Clip 1 of 2 pic.twitter.com/Xg4CXnJbt5

— 🇺🇸 ʟᴇғᴛ ᴄᴏᴀˢᴛ ᴠᴀɢʀᴀɴᴛ 🇺🇸 (@Baklava_in_CA) October 14, 2021
It was reported that more than 60 concerned parents, students and residents spoke at the Loudoun County School Board meeting yesterday evening, with many demanding the resignation of county's Superintendent Scott Ziegler.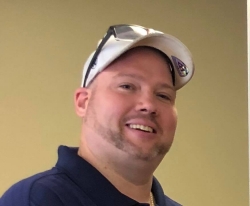 Latest posts by David Caron
(see all)