Two former Louisiana elected officials were sentenced to one year in prison recently for a vote-buying scheme.
According to a 2021 federal indictment, Jerry Trabona, 73, the former Chief of Police in Amite City, Louisiana and Kristian 'Kris' Hart, 50, a former Amite City councilmember conspired to pay, or offer to pay, residents to vote certain ways during the 2016 Tangipahoa Parish primary and general elections – both races in which they were candidates.
The pair both pleaded guilty to the charges in July, and the scheme also involved six people who prosecutors say received money from the Amite police chief and council member to pay voters.
The six people provided transportation for the voters and typically paid them $10 to $20 each for their votes, according to court records.
Assistant Attorney General Kenneth A. Polite, Jr. of the Justice Department's Criminal Division said in an issued statement, "The Department of Justice is committed to ensuring that illegal voting, including vote buying, has no place in our nation's electoral system."
In a separate statement, U.S. Attorney Duane A. Evans for the Eastern District of Louisiana said, "We must have fair elections, free from the taint of corruption, to ensure a fully functional government."
"Safeguarding the voting process is of paramount importance to our office and the Department of Justice," Evans insisted.
According to a news release from the DOJ, a separate conspirator was also sentenced to jail for four months and two others are still awaiting sentencing.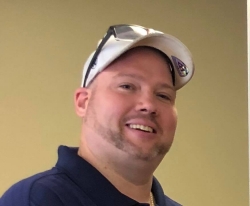 Latest posts by David Caron
(see all)