Texas GOP Governor Greg Abbott shockingly suggested last night that new elections might need to be held after a report of a ballot paper shortage in Harris County.
According to KHOU 11, 121 voting centers in the county did not initially receive enough ballot paper to cover voter turnout.
Abbott shared the article from the outlet and declared in a tweet, "Harris Co. election ballot paper shortage far bigger than initially estimated."
"It's so big it may have altered the outcome of elections. It may necessitate new elections," Abbott explained.
Abbott insisted in conclusion, "It WILL necessitate new LAWS that prevent Harris Co. from ever doing this again."
The article that Abbott shared also reported that the Harris County Republican Party said it wasn't aware of the scope of the shortage.
The Harris County Republican Party has a pending lawsuit against the Elections Administration Office and the chair, Cindy Siegel, said, "It was worse than what we even knew and there's no excuse in my mind."
2022 Arizona GOP Attorney General nominee Abe Hamadeh, who lost his race by a slim margin, quote tweeted Abbott and said, "Even Governor Greg Abbot contemplates whether there needs to be a new election in parts of Texas."
"Our elections are sacred. A shrug of the shoulders 'we'll do better next time' attitude is unacceptable. Arizona shouldn't have to suffer from the failures of Maricopa County," Hamadeh asserted.
Harris Co. election ballot paper shortage far bigger than initially estimated.

It's so big it may have altered the outcome of elections.

It may necessitate new elections.

It WILL necessitate new LAWS that prevent Harris Co. from ever doing this again.https://t.co/Bc3YE3ix5E

— Greg Abbott (@GregAbbott_TX) February 1, 2023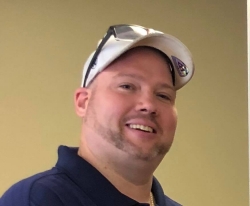 Latest posts by David Caron
(see all)