John Durham today announced his resignation from the U.S. Attorney's Office, effective at midnight on February 28, after serving as the United States Attorney for the District of Connecticut for more than three years, and as a federal prosecutor in Connecticut for more than 38 years,
Durham was appointed last year by then-Attorney General William Barr as a special council to investigate the origins of the Trump-Russia probe and he will remain in that capacity, according to the Associated Press.
In the press release announcing his resignation, Durham said, "My career has been as fulfilling as I could ever have imagined when I graduated from law school way back in 1975."
"Much of that fulfillment has come from all the people with whom I've been blessed to share this workplace, and in our partner law enforcement agencies. My love and respect for this Office and the vitally important work done here have never diminished. It has been a tremendous honor to serve as U.S. Attorney, and as a career prosecutor before that, and I will sorely miss it," he added.
Former Attorney General William Barr gave extra protection to the Durham in regards to the investigation by giving him the authority of a special counsel to complete his work without being easily fired.
In an order issued on October 19 last year that was obtained by The Associated Press, Barr said that Durham is authorized "to investigate whether any federal official, employee or any person or entity violated the law in connection with the intelligence, counter-intelligence or law enforcement activities" directed at the 2016 presidential campaigns, anyone associated with the campaigns or the Trump administration.
Under the regulations, a special counsel can be fired only by the attorney general and for specific reasons, such as misconduct, dereliction of duty, conflict of interest of other violations of Justice Department policies and an attorney general must allow document those reasons in writing.
President Biden's nominee for attorney general, Judge Merrick Garland, said on Monday during a Senate confirmation hearing that he sees "no reason" why Durham should not be left in place, although he wouldn't explicitly make a committal.
During the hearing, Sen. Chuck Grassley (R-IA) pressed Garland on whether he would commit to allowing Durham to continue his probe through the Biden administration.
Grassley asked, "Will you commit to providing Special Counsel Durham with staff, resources and funds needed to thoroughly complete his investigation?"
Garland said that at the time, he did not have "any information about the investigation" and that he understood that that Durham "has been permitted to remain in this position" so at that time, he had "no reason to think that was not the correct decision."
Garland added that he does "have to have an opportunity to talk with" Durham but that he didn't "have any reason, from what I know now, which is really very little, to make any determination on that ground, but I have no reason to think he should not remain in place."
From Fox News:
Grassley noted that during the confirmation hearing of former Attorney General Bill Barr, he said it was "vitally important" that then-Special Counsel Robert Mueller be allowed to complete his investigation.
Grassley pressed Garland again, this time, on whether he would commit to allowing Durham's report to be made public.
"I am a great believer in transparency. I would, though, have to talk with Durham and understand the nature of what he's been doing and the nature of his report," Garland said.
"You're close to satisfying me, but maybe not entirely," Grassley said.
Durham's investigation began in May 2019, shortly after special counsel Robert Mueller completed his yearslong investigation into whether the Trump campaign conspired with the Russians to influence the 2016 presidential election.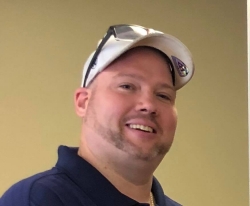 Latest posts by David Caron
(see all)