The U.S. Women's National Team was saddled with their second defeat of the Olympics today, but this time, it was in a semi-final match, which eliminates them from gold or silver medal competition.
Canada defeated the United States soccer team today with midfielder Jessie Fleming grabbing the winner with a 75th minute penalty kick.
Australia and Sweden, who was the first to defeat the USWNT in the tournament, are competing in the other semi-final match which is being played later today, with the winner facing Canada and the loser playing the U.S.
The first loss of the tournament for the soccer team was a 3-0 loss in the group stage which snapped a 44-game unbeaten streak that dated back to Jan. 2019.
The USWNT is ranked No. 1 in the world and were the favorites to win the gold medal, but it is the second straight Olympics that the U.S. failed to reach that game.
The Americans were eliminated from the 2016 Rio Games by Sweden in the quarterfinals.
As the Philadelphia Inquirer reported, for the United States, there was disappointment.
The last image on the TV broadcast before NBC left it was of Lloyd kneeling on the field in tears, likely knowing her last shot at an international title was gone as for her, Rapinoe, and lots of other players in this game, it was more than a loss.
Some would even call it the end of an era.
Rapinoe told NBC, "We've been in this a long time together," and as she fought back tears, she noted that her and Lloyd are "both closer to the end than the beginning, and we've shared a lot of those happy moments on the field — and, you know, not that many sad moments, but we've had a few."
Rapinoe added, "Obviously we want to send everybody out on the happiest note, and we weren't able to do that today."
ACT America's Brigitte Gabriel summed up her thoughts on the situation, "The US Women's Soccer Team went WOKE and now they lost to Canada. That's what happens when you put political propaganda before sport and hard work."
The US Women's Soccer Team went WOKE and now they lost to Canada.

That's what happens when you put political propaganda before sport and hard work.

— Brigitte Gabriel (@ACTBrigitte) August 2, 2021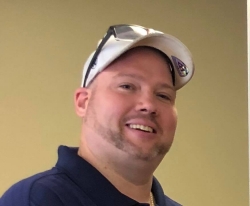 Latest posts by David Caron
(see all)