Following outrage from citizens and calls to resign, Uvalde School District Police Chief Pete Arredondo has announced that he is stepping down from the city council.
As we previously reported, Arredondo was a no-show at his first Uvalde City Council meeting after being elected earlier this year and sworn in shortly after the Robb Elementary School massacre
The Uvalde City Council denied Arredondo a requested leave of absence during a second meeting later in the month that he didn't show up for either, which meant that if he misses three meetings, he could be removed. 
The denial followed nearly an hour of input from residents and grieving family members who called for Arredondo's resignation.
In a resignation statement, Arredondo said, "I regret to inform those who voted for me that I have decided to step down as a member of the city council for District 3."
As KVUE's Tony Plohetski reported, there is no mention of Arredondo resigning from his role as the Uvalde school district Police Chief.
Arredondo was placed on leave as Police Chief almost a month after the school massacre as Uvalde CISD Superintendent Dr. Hal Harrell announced the move on June 22.
In a statement, Harrell said that despite initially expressing that the district would wait for the investigation into the mass shooting to be complete before "making personnel decisions," Arredondo was still placed on leave. 
Arredondo has officially submitted his resignation letter for his Uvalde city council position and Plohetski shared a copy of the letter.
In the letter, Arredondo insisted that "Together we will keep Uvalde strong."
BREAKING: Pete Arredondo is resigning from the Uvalde city council following calls for him to step down amid questions about how he responded to the Robb Elementary shooting, according to tomorrow's Uvalde News Leader, which is now on local newsstands.

— Tony Plohetski (@tplohetski) July 2, 2022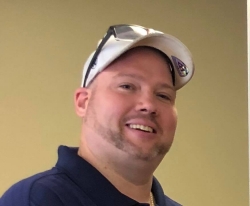 Latest posts by David Caron
(see all)