In 2008, the leader of the "757 Black Lives Matter" group in the southeast part of Virginia, Aubrey Dwight "Japharii" Jones, was found guilty of three felonies, including breaking and entering while armed in a case that was upheld on appeal in 2010.
Today, Jones was found guilty of two out of three charges that were levied against him from a July protest in Hampton where a group of about 100 activists marched and then took a knee on one of the busiest roads in the city.
Jones was found guilty of improper use of a highway by a pedestrian and obstruct free passage, both misdemeanors, and has appealed both charges. He was also found not guilty on a failure to obey traffic signal charge.
The details of the previous case where he was found guilty of burglary while armed with a deadly weapon, conspiracy to commit burglary, and wearing body armor while committing a crime are laid out in the Supreme Court of Virginia appeal.
Jones and two others went to an apartment to "discuss" things after an occupant had an argument with one of the people that Jones went to the apartment with.
Jones came with a gun in his waist and was wearing body armor while another man had a blunt object. They were let in by a roommate and then Jones kicked down the bedroom door of the person they were seeking when he didn't answer their knocking.
That person had escaped through a window and they then went looking for him. When police arrived and Jones returned, he then tried to cover the whole thing up by telling another resident of the apartment to lie to the police. Jones told the police that he was just there "to seek an apology."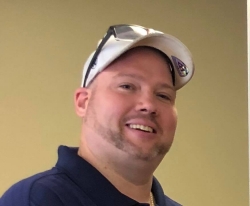 Latest posts by David Caron
(see all)