The drugstore chain Walgreens announced yesterday that five more San Francisco, California locations would be closing next month due to retail theft.
The closures include one store that was the scene of a viral video that was shared in June which showed a thief brazenly stuffing items into a garbage bag and then riding out the door on a bicycle.
In the video, a woman recording on her cell phone can be seen urging a security guard who was doing the same to "Call 911" and then exclaiming, "Wow!"
The security guard then attempts to grab the merchandise back as the thief passed on the bicycle, but to no avail.
ABC7 News reporter Lyanne Melendez shared the video in a tweet and said at the time, "This just happened at the @Walgreens on Gough & Fell Streets in San Francisco. #NoConsequences"
This just happened at the @Walgreens on Gough & Fell Streets in San Francisco. #NoConsequences @chesaboudin pic.twitter.com/uSbnTQQk4J

— Lyanne Melendez (@LyanneMelendez) June 14, 2021
Walgreens spokesperson Phil Caruso issued a scathing condemnation in his announcement where he said, "Organized retail crime continues to be a challenge facing retailers across San Francisco, and we are not immune to that."
"Retail theft across our San Francisco stores has continued to increase in the past few months to five times our chain average. During this time to help combat this issue, we increased our investments in security measures in stores across the city to 46 times our chain average in an effort to provide a safe environment," Caruso added.
Walgreens has now closed at least 10 locations in the city since the beginning of 2019, it was reported as well.
According to the Associated Press, San Francisco's Democratic Mayor London Breed and Police Chief Bill Scott announced last month that the city planned to create a system that makes it easier to report shoplifters and that more police would be dedicated to the problem.
Breed insisted at the time, "We care about criminal justice reform. We care about second chances. We care about making sure that people are not wrongly accused, but don't take our kindness for weakness, our compassion for weakness."
We reported in July:
Three Californian Democrat-run cities are being reported as in the top ten when it comes to organized retail crime. This statistic has been reported by the California Retailer's Association. Despite pushing a leftist, woke message in hopes to garner higher profits and more favor with rich wall street Democrats, Target and Walgreens are losing money to theft.
This is directly related to the policies from Democrats they claim to support. It's a surprise to us that these woke companies don't just make everything free instead. That'll own the GOP! Nonetheless, Target and Walgreens are reportedly having to adjust their store hours to account for the thefts.
Many Democrat cities are making it hard to stop or prosecute those who are stealing below a certain dollar amount of goods from retail stores. You won't hear these woke companies publicly speak out about this issue, but you can bet your butt they're noticing it in the board rooms and in the bottom lines, and large shareholders will certainly have questions.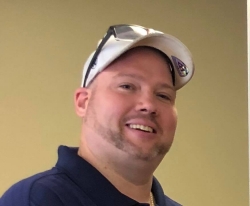 Latest posts by David Caron
(see all)