A shocking video was taken Monday afternoon at a Walgreens in San Francisco which shows a man with a bicycle fill a garbage bag with stolen goods before coasting past bystanders and a security guard filming the incident. As the thief bikes down the aisle, the security guard seems to make a lunge to recover the goods but the man with the bicycle just pedals on out the door, completely unbothered.
This just happened at the @Walgreens on Gough & Fell Streets in San Francisco. #NoConsequences @chesaboudin pic.twitter.com/uSbnTQQk4J

— Lyanne Melendez (@LyanneMelendez) June 14, 2021
San Francisco Supervisor Ahsha Safai has called for a hearing on organized retail theft over this video.
This is exactly why I held a hearing on organized retail theft and am pushing for greater accountability on shoplifting in SF https://t.co/p5Dci46yvs

— Ahsha Safai 安世輝 (@Ahsha_Safai) June 15, 2021
Just last month, Safai held a hearing on retail crimes with District Attorneys Chesa Boudin, police and probation departments, as well as retailers. In the past 5 years, Walgreens has closed down 17 stores in San Francisco. 53 stores remain and theft occurs four times higher there compared to other stores across the nation. Walgreens also spends 35 times more on security guards for their stores in San Francisco. The lawlessness and high crime rates have terrified many Californians.
#LeavingCalifornia is tough. Grew up here/raised kids here. It was home. New hire this week lasted just one day before feeling so threatened by drugs/homelessness/lawlessness she is now on her way back to Indiana. Will join us @Nashville– #WakeUpAmerica. https://t.co/IarGQH93fO https://t.co/Z5Bkv9Jy9K

— Cassandra (@michaeljburry) June 15, 2021
In 2014, the city of San Francisco reclassified nonviolent threats as misdemeanors if the stolen goods are worth less than $950. This measure has created bold, courageous thieves like the one videoed. Stores will continue to be stolen from, small businesses will continue to close and degeneracy will continue to run rampant until San Francisco city officials step up.
Massive corporations like Walmart, Target, Amazon, and Walgreens may actually benefit from the decriminalization of petty theft. In a market controlled by large monopoly-type corporations, small businesses vying for a seat at the table will be swiftly destroyed over consistently having up to $950 worth of goods stolen. As these small businesses and independent corporations continue to die out and lose profits, the massive corporations will continue to grow, buying up the small businesses and profiting endlessly. Large corporations also support groups like Black Lives Matter and probably see a bottom-line bump from being "woke" as well.
As San Francisco continues to face high crime and lawlessness, more and more citizens will be scared to leave their homes and patronize these small businesses, especially if they can order anything off of Amazon and Walmart's websites. This will only make these corporations bigger and more powerful. Law and order must be restored!
Stay tuned to Media Right News to see how San Francisco Supervisor Asha Safai responds to this growing problem.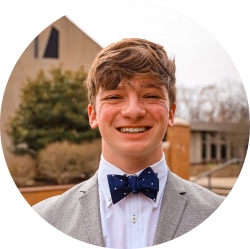 Latest posts by Paul Aubert
(see all)