Actor Robert De Niro today experienced some of the policies he has championed in recent years firsthand as his New York home was broken into with him and his daughter in it this morning.
Police arrested 30-year-old Shanice Aviles, who has at least 26 prior arrests, with many of those of the burglary variety, after she was caught around 2:30 a.m. Monday morning.
After Aviles was picked up for at least six burglaries that occurred between Nov. 25 and Dec. 8 she was arraigned in Manhattan Criminal Court on Dec. 9, where a judge ordered a $5,000 cash bail after prosecutors requested the amount be set at $35,000.
However, prosecutors said that Aviles was released by a different Manhattan judge into a 28-day drug rehab program at Cornerstone Treatment Facilities on Dec. 13.
According to the DA's Office, Aviles skipped out on her next court appearance and a bench warrant was issued for her arrest two days later.
Aviles denied the charges as she was led out of the 19th Precinct stationhouse in handcuffs Monday afternoon.
"I didn't murder anybody," Aviles declared, as she also insisted "I didn't go to Robert De Niro's house."
However, Aviles was reportedly caught fiddling with the De Niro's iPad and grabbing presents under his Christmas tree.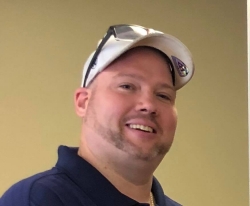 Latest posts by David Caron
(see all)