Woke anti-Trump "latinx" actor John Leguizamo admitted in a recent interview that his left-wing activism limited his fanbase.
Most of the interview involved Leguizamo, who has a net worth of $25 million according to the most recent figures, complaining about Hollywood and his supposed lack of opportunities.
Leguizamo confessed about his activism, "Well, being vocal has its cost. It has a cost. Like when I became very politically conscious and then politically on my social, I lost half my followers."
Not only that, but Leguizamo claimed, "And then I got a lot of hate tweets. 'Go back to your country' 'Go back to Mexico.' Which I'm not Mexican, but I'll gladly go back to Mexico 'cause it's a great country."
"Still, like when I post political stuff on Facebook, they go, 'John, you used to be so entertaining, but now you're a bore.' But, you know, all this hate stuff, which I ignore, you know?" Leguizamo explained.
Of course, any celebrity who shows support for Donald Trump gets hit with a barrage of hate, especially minorities, so it's not like there's anything special about that.
For example, as we recently reported, when singer Ray J went to meet Trump, leftists descended on tweets made by Dr. Darrell Scott celebrating the meeting, and many accused him of essentially betraying his race.
On his Twitter profile, Leguizamo describes himself as a "counter culture, outgoing introvert, Latinx, underachieving overachiever trying to leave this blue pebble a better place than when I entered it!"
It is clear that Leguizamo has a chip on his shoulder but he is not the only one in the world that has had to overcome adversity to get where he is.
Leguizamo landed a starring voice-over role in the Disney film "Encanto," which has now taken the box office by storm, as most Disney movies do, and he has used the movie to push his social justice views.
In a recent tweet, Leguizamo shared a screenshot that showed that "We don't talk about Bruno" had surpassed "Let it go" from the movie "Frozen" as a "Top Disney hit."
"This historic and epic and proves my point Latinx content is what the world wants!!" Leguizamo exclaimed.
This historic and epic and proves my point Latinx content is what the world wants!! pic.twitter.com/g7F7FFhVV7

— John Leguizamo (@JohnLeguizamo) January 19, 2022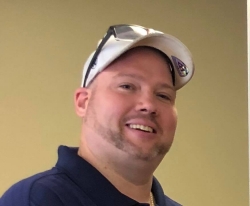 Latest posts by David Caron
(see all)