A woke CNN podcast manager has announced yesterday that he and others in that department have been laid off as Discovery continues to clean house.
Alexander McCall, who is verified on Twitter, made the announcement via a series of tweets, his first since earlier in the year.
According to Adweek, a CNN spokesperson said the network had to make a small number of changes to its audio team but "the vast majority remains in place."
McCall, whose pronouns are he/him, announced in an initial tweet, "Some bittersweet personal news: I learned today that my position at@CNN Audio is being eliminated, along with the positions of some of my podcasting colleagues."
"Why? I don't know, exactly. We were told the company plans to produce fewer audio series next year," McCall explained.
McCall then made a pair of subsequent replies where he continued, "It's a shame because we've produced some A+ content, including a podcast that's currently in the top 10 overall on @ApplePodcasts. But I'm proud of what we've accomplished, especially on the marketing and product side."
"What's next for me? I'm wide open to opportunities inside *and* outside the world of podcasting. As of now, I will remain with CNN through the end of 2022. DM me with leads, and I'll happily share my resume," McCall added.
However, McCall wasn't done as he later lamented in a tweet, "Realizing I'm joining the 'My company invested heavily in podcasting, and then realized it's expensive and then didn't want to pay for that anymore.' cohort."
"And my biggest question: What will become of our team's work? All the data we recorded, all the things we learned…," McCall wondered.
McCall concluded, "It's just a bummer to watch companies pull the plug on or disinvest from business units that are so young…especially when you've seen firsthand the work of so many people to make it profitable, to reach the goal."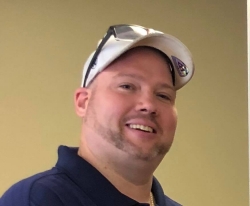 Latest posts by David Caron
(see all)