A recent interview with a Minneapolis resident highlighted the crisis that is now occurring in the city just a couple months after the riots and protests that started by the death of George Floyd in police custody.
Liz Cruz described the situation: "You're sleeping and all of a sudden you feel like you are in a war zone. I have four children and I'll sleep with them all in my room because I am scared and I'm terrified something is going to happen to them."
On Sunday, US House Rep Ilhan Omar went on MSNBC and said, "The majority of people in Minneapolis don't trust the police."
Cruz and her neighbors, however, are thankful for the response they are getting from Minneapolis Police. Bullets from a gunfight recently pierced through a home, passed through the dining room, the hallway door, and lodged into the back wall of the pantry.
They are not happy with the response from city elected leadership, which Cruz says has been nonexistent. "Help us, come and see what's going on and we're really not getting any responses from the Mayor of city council we feel kind of alone right now," Cruz begged.
Cruz added, "Come here, meet with us, face us, stay here for a weekend for the love of God just come here and say something to us the people that are freaking voting for you and depend on you to take care of us where are you show your face to us do something don't just sit there and let your city go down to the ruins do something for us."
From CPT:
Minneapolis residents and city council are revolting against Ilhan Omar and others who have called for defunding the police and are now begging for more police resources to help stop the rising crime in their neighborhoods.
"Residents are asking, 'Where are the police'?" said Jamal Osman council member of Ward 6. Another Council member, Phillipe Cunningham complained about the switch.
"What I am sort of flabbergasted by right now is colleagues, who a very short time ago were calling for abolition, are now suggesting we should be putting more resources and funding into MPD," Cunningham said.
From CBS 4 Minneapolis:
"Honestly I really haven't been sleeping right now I mean really I can't. I hear every little thing that is going on police sirens like the helicopters the gun shooting everything" Liz Cruz said.
"Nobody sees what we've living nobody is feeling what we're feeling because they're not here," Cruz said.
Cruz and her neighbors say even during the afternoon, they've had to scurry inside because of the sound of gunshots.
They say what they need is true leadership and a plan to end the violence.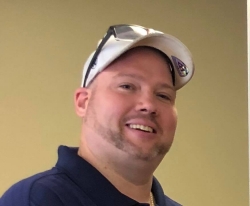 Latest posts by David Caron
(see all)