After giving a speech at the CPAC Dallas, Texas event on Saturday, the 45th President Donald Trump posted on Truth Social defiantly against the left.
Trump announced in the post, "America's comeback begins THIS NOVEMBER—and it will continue onward with unstoppable momentum to November 2024."
"We are going to keep on working. We are going to keep on fighting. We are going to keep on winning, and we are going to GET OUR COUNTRY BACK!" Trump promised.
Trump then insisted that "As long as we do not lose our spirit, our movement will NEVER be defeated—it will only get STRONGER with each passing day. Thank you CPAC! #MAGA"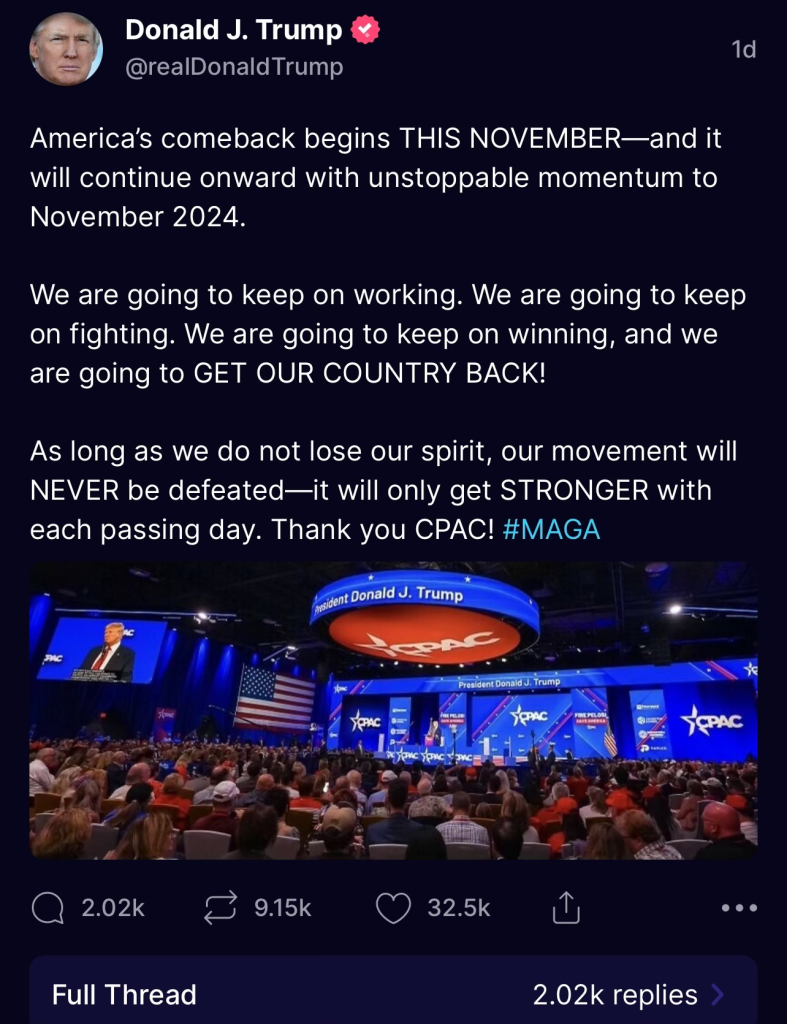 During his speech at the event, Trump said the midterms need to be a "national referendum" on Joe Biden and Democratic control of Congress, and Republicans must ensure Democrats are dealt a "crippling" defeat. 
While pointing to recent Trump-backed candidates who were victorious in their primaries, Trump said GOP candidates should campaign on holding the Biden administration accountable and working to "shut down" the southern border, reduce crime and beat inflation.
Restoring "public safety" is the first job for the next Congress and the Republicans who are running are "not going to play games" Trump added.
Trump also told the audience that congressional Republicans should make clear that no money will be provided to fund Biden's "open border agenda."
As we previously reported, Trump said it "makes no sense" why we spend big to defend borders 7,000 miles away but not our own.
In regards to education, Trump said teaching any inappropriate "racial, sexual and political material" to schoolchildren "in any form whatsoever" should be banned, and if federal officials push this "radicalism," the Department of Education should be abolished.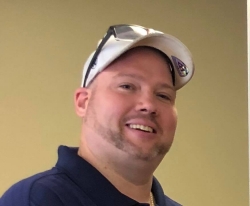 Latest posts by David Caron
(see all)