The Republican Party of Alabama voted unanimously to pass a resolution to call former President Donald Trump "one of the greatest and most effective" presidents of all time.
Yesterday, former President Donald Trump was gifted with the proclamation at Mar-a-Lago during a reception where he currently resides and works. This comes as Donald Trump won 62% of the vote compared to Joe Biden winning just 36% of the vote in the state.
Perry Hooper Jr., who is a member of the Alabama GOP's executive committee said, "The resolution, basically, it just talks about the greatness of Donald J. Trump, how he made America great again and I hope other states will follow suit."
He followed that by saying, "It's just recognizing him for all the great things he has done for America for bringing back American manufacturing, cutting taxes, creating the best economy ever, building up our military."
Hooper added, "We love him in Alabama. America loves him and he got 75 million votes for a reason. I'm speaking basically for 75 million people in America."
As you can see there is still great love and enthusiasm among Republicans for Donald Trump even after he has left office. Most Republicans want former President Trump to return to the political arena in some form and some even suggest he should again in 2024.
We will have to see if any other states follow suit with similar resolutions as love for Trump holds steadfast in millions of Americans' hearts.
Stay tuned to Media Right News for more updates.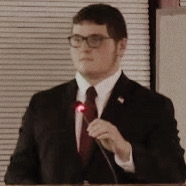 Latest posts by Joshua Troiano
(see all)