OPINION:
Matt Cartwright's (D-PA) seat in the U.S. House comes up for a vote this year. Cartwright is the Congressman currently representing Pennsylvania's 8th district. Republicans in the 8th district are getting ready to select the candidate that will challenge Cartwright in the general election. Trump won in that district in 2016. Cartwright won the seat in 2018 and had previously held the seat in District 17. Pennsylvania was redistricted in 2018. The seat has gone back and forth between Republicans and Democrats since the 1850s.
Earl Granville is one of the candidates running to be the Republican nominee. Granville is a veteran of the Iraq war and Afghanistan conflict. He lost his left leg during his service in Afghanistan.
Granville became involved in running races after his recovery from the loss of a leg. In 2018 he ran the NYC marathon at the request of Meghan McCain, whom he calls a friend, in honor of Senator John McCain. Granville clearly thinks a lot of the late Senator.
Truly honored my friend @granville_earl ran the NYC marathon today as part of the achillesintl Freedom Team along with Jess Walton, Nick Koulchar & Adam Keys in honor of my father.… https://t.co/EhxfvnCwu9

— Meghan McCain (@MeghanMcCain) November 4, 2018
Granville has been the center of some political controversy in the past, in addition to his support for the McCain family, known for their contempt for President Trump. In 2017, a picture of the candidate was altered and used to sell shirts that read "I don't Kneel" under an American flag. The original picture was of Granville in a Spartan race t-shirt. The controversy was reported on by boston.com. The title of the article is "This wounded veteran who went viral for his Boston Marathon finish doesn't want you to share a doctored photo of him" The article from boston.com says:
"Granville said he was alerted to the doctored image of himself being used on Facebook in mid-September, and he reached out to one of the social media pages hawking the T-shirt with his altered photo and asking them to take it down.
"When I found out people were actually trying to make money off this photo, selling their product, that's when I had to step in," he said. "I was like, 'Guys look, get me off there. You didn't ask my permission, I would have said no. You want me part of that, but I'm sorry, no's the answer."
"I feel like the more we discuss this without a respectful conversation, there's no way we can help unify each other," Granville said of debate his photoshopped image was drawn into. "A shirt like this, I think is just building the divide. I would never wear a shirt like this, even if I was paid for my photo. I would never agree to it. And it's not because I'm for or against it, I just think I don't belong in these conversations, because I just feel it's going to build a divide no matter what side you're on."
Granville, who lives in Scott Township, Pennsylvania, and travels the country as a public speaker, said "the last thing" he wants to talk about in his line of work is politics. What he wants to focus on is his work helping wounded veterans live active lives and raise awareness about the importance of mental health."
Even had they sought permission, it seems as though he would have said no anyway, although the shirt was altered without permission. This gives the appearance that he is afraid to take a stance against the controversial flag kneeling practice. Granville didn't want to talk politics then, and it seems he is still averse to talking about his politics even now that he is running for PA 8th District Seat. Many would say that Congress is no place to be apolitical.
In a Facebook post, someone asked about his party affiliation. A response from "Team Granville" reads "Mitch–as is the case with many combat veterans who serve various Commanders In Chief, and do not ask the party affiliations of the soldiers they fight alongside of in war on the right and the left, Earl has been quite forthcoming in saying he once was a registered Independent. But make no mistake, his conservative values are that of the R Party, he is a Republican, and is a strong supporter of the President's America First Agenda.–Team Granville"
Media Right News reached out to the Earl for Congress Facebook page and asked when Earl switched from Independent to Republican. The response to the question didn't answer the question. The "Earl for Congress" Facebook page response (likely by a staff member) stated "Earl Granville is a Republican and is supporting Donald J Trump for President in 2020. We are focused on defeating Cartwright and the liberal left in Nov and are pleased to have the endorsement of Republican House Leader Kevin McCarthy. –Team Granville" It seems the team is less forthcoming about Granville's party affiliation.
Media Right News also asked about an Instagram post from election night 2016, that has since been deleted, showing a Facebook post and reads "Me: I don't like Trump. Everyone: "So you support a liar like Hillary? She should be in Jail! Me: I don't like Hillary. Everyone: "So you support a racist like Trump!? He doesn't stand for American values!" Me: I don't like either. Everyone: "So you're going to waste your vote on third party!? They're never going to win!! Me: So…there's no point in voting. Everyone: "ITS YOUR DUTY TO VOTE AS AN AMERICAN! YOU CAN'T JUST NOT VOTE" Literally our voting system in America."
A source provided Media Right News with a screenshot of an Instagram post from November 8th, 2016. Where Granville appears to agree with some comments that are posted on his Instagram post from a Facebook post, where someone stated they didn't like Hillary Clinton or now President Donald Trump; see below. Although it appears to have been since deleted, Granville staff did not deny the authenticity of the screenshot when we contacted them.
The lack of a substantial response leaves both questions unanswered. Did Granville support Trump before he became president? What motivated Granville to change his party affiliation? When did he change his party affiliation?
Another veteran that is running for the Republican nomination, Teddy Daniels, is a former police officer, who also enlisted into the United States Army and served in Afghanistan. Daniels has been awarded a Purple Heart as well as a Combat Infantry Badge. Daniels was injured in a firefight with the Taliban in 2012. A recording of the firefight went viral and helped Daniels gain notoriety. The viral video can be seen below.
Daniels is pro-Trump, In an interview with Fox 56, Daniels is quoted as saying "I will always stand behind President Trump. I'm a Trump guy… I'm not a political insider, Nobody has puppet string on me. I'm the man that's going to stand by my values and fight for Northeast Pennsylvania."
Daniels has received endorsements from Vets for Trump, NEPA Women for Trump Tea Party Nation, and Freedomworks. Freedomworks typically endorses candidates who are likely to join the freedom caucus if elected.
Honored to have the endorsement of Tea Party Nation!https://t.co/rU5X0IrIAX pic.twitter.com/bGVQlHpnBX

— Teddy Daniels for Congress (@DanielsCongress) January 23, 2020
See Tea Party Nation endorsement below:
Teddy Daniels for Pennsylvania
Teddy Daniels for Pennsylvania
The election season is upon us. It is crucial in 2020 that we reelect President Trump, retain Republican control of the Senate and regain control of the House.
Pennsylvania's 8th Congressional District is a battleground district. It is rated as R+1 (nominally Republican). It is currently represented by Matt Cartwright. Cartwright is a far-left Democrat who supports the usual list of far-left Democrat demands. He voted to impeach President Trump.
Teddy Daniels is the only pro-Trump conservative running in Pennsylvania's 8th district. He is opposed by several unknowns and one candidate who ran as a Democrat last time and who is described by a local paper as an "opportunist."
Teddy Daniels supports the Second Amendment. He supports Freedom of Religion. He is against refugee resettlement and he supports President Trump.
We need more Representatives in Congress who will stand with America and President Trump. We need Teddy Daniels in the United States Congress.
Tea Party Nation endorses this combat wounded veteran, , [sic]retired police officer, and business owner, to be the next Congressman in Pennsylvania's 8th Congressional District.
Freedom Works Press Release
November 14, 2019
WASHINGTON, D.C. — FreedomWorks for America is proud to endorse Teddy Daniels in Pennsylvania's 8th Congressional District.
Noah Wall, FreedomWorks for America Executive Director, commented:
"Teddy Daniels is a true conservative outsider. Daniels will work to advance President Trump's agenda in Washington and help lower healthcare costs through competition and deregulation. Daniels has also committed to voting to enact much needed congressional term limits to drain the swamp of self-interested career politicians. FreedomWorks for America looks forward to supporting a steadfast conservative, Teddy Daniels."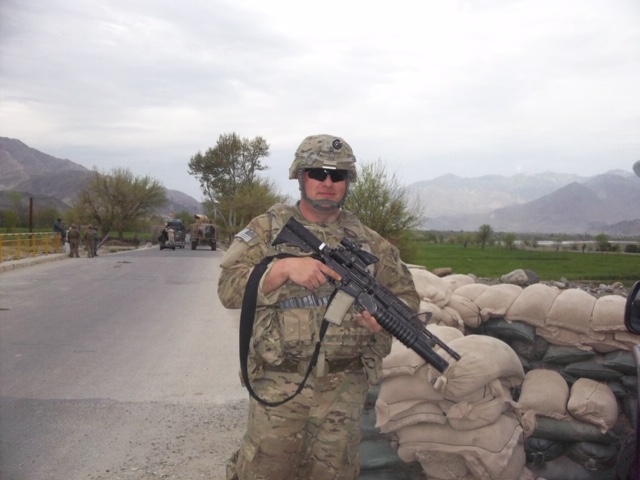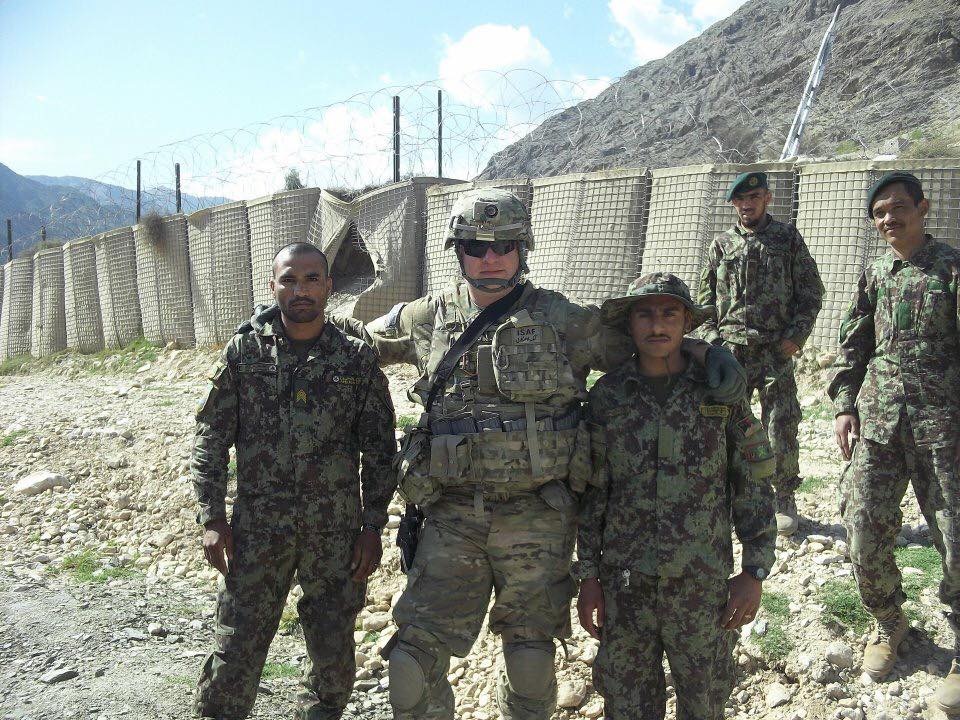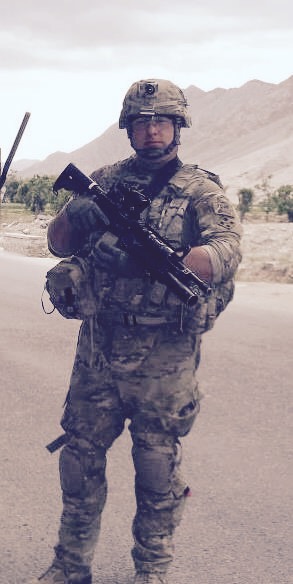 Mike Marsicano is also running in the Republican primary. Marsicano was a Democratic candidate in 2018 for Pennsylvania's 11 District Congressional seat, he had also ran unsuccessfully as a Democrat in 2016 for the same seat. Marsicano is the former mayor of Hazleton.
Trump won Pennsylvania's 8th District in 2016. Since then Pennsylvania was redistricted in 2018. Although most political professionals expect an extremely high Republican turn out for the 2020 election, which should be good for republican down-ballot candidates, it's hard to say if the winner of this primary will take the seat back from the Democrats based on the redistricting which may be a gamechanger. The complete list of Republican primary candidates according to Ballotpedia includes Jim Bognet, Teddy Daniels, Earl Granville, Harry Haas, and Mike Marsicano.
Latest posts by Kay Williamson
(see all)