The U.S. 6th Circuit Court of Appeals ruled today bump stocks can't be considered "machine guns" which means it doesn't fall under the ban from the ATF, we are not legal experts and cannot say what this means for bump stocks we are just reporting on the news. In December of 2018, the ATF ruled "bump stocks" were machine guns which makes them in violation of the National Firearms Act (NFA) and the Gun Control Act (GCA).
Following the tragic 2017 Las Vegas shooting which left many dead and injured, former President Trump instructed the Attorney General to ban bump stocks as anti-gun sentiments grew. What many see as a betrayal of gun owners, the former president, unfortunately, caved on the issue.
However, the court reversed this decision and said in their ruling, "The district court erred by finding that the ATF's final rule, which interpreted the meaning of a machine gun as defined in 26 U.S.C. § 5845(b), was entitled to Chevron deference,".
It continued, "And because we find that "single function of the trigger" refers to the mechanical process of the trigger, we further hold that a bump stock cannot be classified as a machine gun because a bump stock does not enable a semiautomatic firearm to fire more than one shot each time the trigger is pulled."
This is a huge ruling as it is estimated that there are over 500,000 Americans who have previously owned bump stocks and now with this ruling, it could potentially pave way for bump stocks to no longer be illegal. However, they are currently still illegal as far as we know even though this ruling appears contradict the bump stock ban.
Multiple gun right groups filed these lawsuits and have won as the Gun Owners of America (GOA) Senior Vice President Erich Pratt said, "We are glad the court finally applied the statute accurately and struck down the ATF's illegal overreach and infringement of gun owners' rights."
Gun rights groups have tried to overrule this ban for a while but in 2019 the Supreme Court refused to review two different appeals to the ATF ban.
Stay tuned to Media Right News for more updates.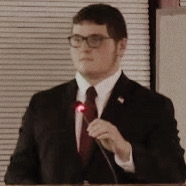 Latest posts by Joshua Troiano
(see all)