Another campaign rally with a top Democrat leader, another awkward solo dance by former governor and current Democratic gubernatorial nominee Terry McAuliffe.
Last time, he was on stage with former President Barack Obama, this time he was on stage with the current President Joe Biden.
Fox News' Kayleigh McEnany tweeted out a clip of McAuliffe dancing with the president, who, like Obama, did not join in.
"The Terry McAuliffe dance truly took on a life of its own tonight," McEnany quipped.
The Terry McAuliffe dance truly took on a life of its own tonight 👀 pic.twitter.com/GiQRJG5DJ9

— Kayleigh McEnany (@kayleighmcenany) October 27, 2021
According to Yahoo! News, Biden focused much of his speech on attacking Trump and he claimed that Youngkin had embraced him during the Republican primary, but now "doesn't want to talk about Donald Trump anymore."
Biden quoted from a Washington Post editorial that said Youngkin had "failed" the "character test" by tolerating the Trump's "lies" about the 2020 election and called him "an acolyte of Donald Trump."
 As we reported earlier today, when Obama spoke on Saturday in Richmond, he accused Republicans of attempting to "rig elections."
​​Biden apparently chose a different path and in another part of the speech, he again went after Trump and said, "Talk about an oxymoron: Donald Trump and election integrity. I can't believe he puts Donald Trump and integrity in the same sentence."
In a clip shared by Breaking 911 in a tweet, Biden attempted to gloss over the current economic situation that has been gripping the nation while mentioning his former Republican opponent in the 2020 election.
"Trump likes to boast the single best measure of the economy is the stock market. I never thought that. If that's true, take a look at the stock market now. It's higher than it's ever been…Household wealth is up, people are buying more things.," Biden declared.
BIDEN: "Trump likes to boast the single best measure of the economy is the stock market. I never thought that. If that's true, take a look at the stock market now. It's higher than it's ever been…Household wealth is up, people are buying more things."

pic.twitter.com/5ppNtx71C0

— Breaking911 (@Breaking911) October 27, 2021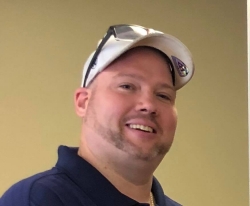 Latest posts by David Caron
(see all)