After much speculation of the Biden Administration mandating vaccine passports to do certain activities, the Washington Post reported Sunday that the Biden Administration is currently in the progress of creating COVID-19 vaccine passports.
The Washington Post reported, "The Biden administration and private companies are working to develop a standard way of handling credentials — often referred to as "vaccine passports" — that would allow Americans to prove they have been vaccinated against the novel coronavirus as businesses try to reopen."
While Americans become desperate to return to "normal" the U.S. government or at least the Biden Administration appears to be trying to capitalize off this and flex their powers, some may claim. Others could speculate this may create greater distrust in U.S. vaccines as you would have to have it if you would like to return to normal.
When the White House was asked about the potential vaccine passports, Jeff Zients, who is the Covid-19 coordinator said, "Our role is to help ensure that any solutions in this area should be simple, free, open source, accessible to people both digitally and on paper, and designed from the start to protect people's privacy,".
It is unclear the actual logistics of the vaccine passports as they could be either digital or paper copies. This most likely has support from Dr. Fauci who has been entrusted with knowing all about COVID-19 for over a year now with millions of Americans blindly following him.
Fauci went on "Face the Nation" Sunday making a wild claim saying, "When the children go out into the community, you want them to continue to wear masks when they're interacting with groups or multiple households." Essentially he wants children to wear masks when around each other if not vaccinated.
Most children haven't followed the advice of Dr. Fauci as children rather play together than continue to be isolated from others. Mask and social distancing fatigue is growing in this country and the current administration is jumping on that idea with vaccine passports some could argue.
Most would say forcing a vaccination of any sort to have certain freedoms is a slippery slope.
Stay tuned to Media Right News for more updates.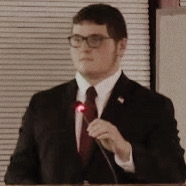 Latest posts by Joshua Troiano
(see all)