11/2 Update for clarity: it does appear that based on the reports there is still a chance late ballots could get counted but they are to be set aside based on the ruling. We will update this if needed.
The U.S. 8th Circuit Court of Appeals has just handed President Trump a major win in the key battleground state of Minnesota. The Court has decided by 2-1 that all absentee ballots must be in by 8 P.M. on election day.
This is yet another court win for the President as absentee ballots tend to lean more Democrat than Republican. With Minnesota expected to be close, every single vote matters.
The President has many judicial accomplishments including 162 judges added to the United States District Courts. With Trump having such a big effect on the courts, more court victories should be expected on all levels.
If the President can pick off the state of Minnesota, the recent ruling from the 8th Circuit Court of Appeals may be accredited with some help with its recent ruling.
More of these cases should be expected in the courts. Now with many new conservative judges and the Supreme Court being 6-3 conservative court, more judicial wins should be expected.
Democratic Senator Amy Klobuchar (D-MN) took to Twitter to blame the Republican Party for "doing everything to make it hard for you to vote."
This ruling may end up being a big boost for the Republican Party in Minnesota.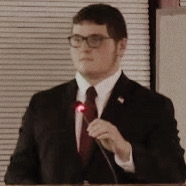 Latest posts by Joshua Troiano
(see all)