After Trump supporters have gotten their property and political signs destroyed, they decided to fight back in Washington D.C. on Saturday. Trump Supporters Destroyed "Black Lives Matter" signs following BLM and ANTIFA attacking them. 
Former U.S. Senate Candidate Lauren Witze (R-DE) Tweeted out the video with some commentary.
It would be good to see no one have their political signs destroyed but when you see the left consistently destroy and attack Trump merchandise what do you expect to happen?
The Black Lives Matter D.C. organization took to Twitter to express frustration with the Mayor of D.C. for letting the BLM signs get destroyed.
It is interesting to see how BLM doesn't like it when they get a taste of their own medicine. Anyone who fights back is called a Racist or White Supremacist.
All we can do is pray for peace and for political violence to stop, especially on the left, because it seems every day they are attacking innocent women and elderly and at the same time calling for unity.
The violence came on the night of the "Million MAGA March" where hundreds of thousands of Trump supporters gathered in the streets of D.C. to show their support for the President.
When some were leaving they were attacked, punched, kicked, and beaten by BLM and Antifa.
Some Trump supporters fought back, others ran away as they were outnumbered and no one was there to protect them.
Below you can see an old man get punched and then was kicked in the head and his phone was stolen.
You can see below.
Many Trump supporters were attacked as you can see in the numerous videos below.
We could go on for days of all the examples of the far-left groups using violence for no reason on political opponents.
This was all in one night but wasn't even half of what happened.
Joe Biden can't call for unity when his supporters are beating Trump supporters in the streets.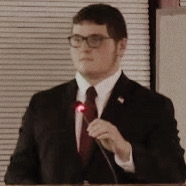 Latest posts by Joshua Troiano
(see all)