A new poll that came out from Trafalgar polling shows President Trump leading Biden in the key swing state of Pennsylvania by just under one point. The poll conducted has Trump at 48.4% and Biden at 47. 6%. The poll conducted from October 24-25 shows the number of undecideds shrinking and breaking for Trump.
The same polling group had Biden Leading Trump by 2.3% just two weeks ago. This new poll from Trafalgar has the number of undecideds shrinking and Libertarians going from Jorgensen to Trump.
The new poll comes after Trump has done aggressive campaigning in Pennsylvania, having three rallies on Monday all in Pennsylvania. If Trump holds all of the sunbelt states, which is likely then Pennsylvania will put President Trump over the 270 electoral votes needed to win the election.
This poll also comes after the Presidential debate where Biden pledged to end fossil fuels saying, "I would transition away from the oil industry, yes." he has since backtracked and some fact-checkers have tried to add context to these claims by the Trump campaign and we are aware of that but in our view, it appears the administration still wants to phase it out eventually.
He followed that statement by saying fossil fuels pollute the air and, "it has to be replaced by renewable energy over time."
These comments could prove costly as Pennsylvania is a big fossil fuel and fracking state.
During President Trump's three rallies in Pennsylvania, he displayed footage on a big screen showing Biden pledging to end fracking, supporting NAFTA, and defending China as our "friend".
With the Trump Campaign making aggressive pushes in the state along with Biden's debate remarks, this may bring Pennsylvania home to the President once again.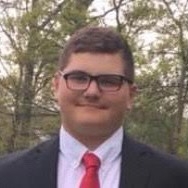 Latest posts by Joshua Troiano
(see all)