As the election inches closer, Biden is leaving his basement after seeing polls tightening in key battleground states. His first stop is Warm Springs, Georgia where he is expected to deliver remarks to a crowd under 75 people.
Even some left-leaning polls have shown Trump up by 1-2 points in the state of Georgia, a state that he won by more than five points in 2016. Some on the right may be alarmed seeing Biden campaign in a traditionally Republican state.
However, if President Trump was worried about Georgia he would be there playing defense, instead of going to New Hampshire, Minnesota, and Nevada which are all states that went to Clinton in 2016.
In 2016 Clinton started to campaign in red states, forgetting to visit key states like Wisconsin which Trump was able to pick off. 
It looks like Biden is there for down-ballot candidates because in 2018 the senatorial race was extremely close. 
Trump should expect Anti-Trump Republicans to come home for him as he has governed very conservatively for the last 4 years, adding almost 300 judges, three Supreme Court Justices, and lowering taxes.
History seems to be repeating itself as Biden and Harris are focusing on states that will almost certainly break for the President, while Trump is making major pushes in battleground states. Will Biden be able to make sure history doesn't repeat itself or is he following in the footsteps of failed candidate Hilary Clinton?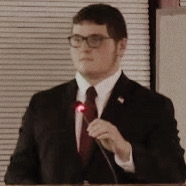 Latest posts by Joshua Troiano
(see all)