Despite entering the race to great fanfare, Caitlyn Jenner garnered only 1% of the vote in the California recall election yesterday.
It appears that the transgender candidate, who ran as a Republican, will finish with less than 100k votes, compared to the over 2 million votes logged for fellow Republican challenger Larry Elder.
Jenner previously insisted that Elder helped Newsom in the election. and suggested that "He was kind of the gift that Democrats needed to attack right now and I feel in a lot of ways that (Elder) has only helped Gavin Newsom with this recall."
"California is really center — maybe center left — and so when Larry got in, we kind of lost that," Jenner reportedly told the Post.
In an interview yesterday, Jenner told Newsmax that she was "pleased" with the way the campaign had gone and that it was "up in the air" on what was going to happen.
"I'm hoping for the best," Jenner explained.
.@Caitlyn_Jenner: "I'm hoping for the best."

"The people are coming up to me and saying, 'We got to get rid of this guy, we got to recall Gavin Newsom." @EricBolling. pic.twitter.com/9OjFl5k0pd

— Newsmax (@newsmax) September 14, 2021
Previously, we reported:
Olympian and Republican California gubernatorial candidate Caitlyn Jenner will be taking a break in the middle of the campaign to compete at a "Celebrity Big Brother".
"#BREAKING Caitlyn Jenner has left California in the middle of the gubernatorial race to compete in Celebrity Big Brother in Australia. She'll be off the campaign trail for several weeks."
Jenner defended leaving to go to Australia saying, "I am honoring a work commitment that I had made prior to even deciding to run for governor. There is no pause at all on this race to save CA!"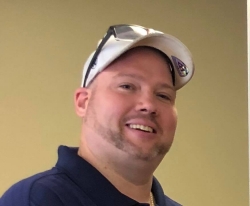 Latest posts by David Caron
(see all)