Dr. Anthony Fauci, the director of the National Institute of Allergy and Infectious Diseases, and Biden's chief medical adviser had thousands of his emails released this week. Through the Freedom of Information Act request, Buzzfeed News received over 3,000 pages of Fauci's emails. These emails revealed some information that has been received as controversial.
From an email dated February 28th, 2020, in response to an unidentified woman asking if Fauci was being censored by former Vice President Pence, Fauci said, "I actually have not been muzzled at all by the Vice President." The lady asked if Pence, "has ordered you to not inform the public about Coronavirus without approval. This is quite terrifying, especially since Trump has already shown his desire to spread false or incomplete information about this public health crisis." Fauci also informed this woman that, " it is safe to fly domestically" when she inquired about the safety of domestic flights.
Multiple other emails in which Fauci is insistent that he was not being "muzzled" or held back by the Trump administration can be seen here.
One controversial revelation that came from these released emails has to do with the disagreement Fauci held with Senator Rand Paul (R-KY). Paul had accused the doctor of being linked with the Chinese government and implied that a Wuhan laboratory had bioengineered the Coronavirus. This narrative was mostly skepticism passed around the Conservative Twitter-sphere.
However, last week, Fauci voiced his support for an investigation into the origins of the coronavirus. In response to a question saying, "There's a lot of cloudiness around the origins of COVID-19 still, so I wanted to ask, are you still confident that it developed naturally?", Fauci gave a surprising response. He said, "No, actually. I am not convinced about that, I think we should continue to investigate what went on in China until we continue to find out to the best of our ability what happened."
This response seems to contradict what Fauci had so adamantly proclaimed in a Senate testimony last month. After Senator Paul began questioning and pushing the narrative that the Wuhan Institute of Virology may have had a part to play in the origin of Coronavirus, Fauci responded to the Senator saying, "Sen. Paul, with all due respect, you are entirely, entirely and completely incorrect. The NIH has not ever, and does not now, fund 'gain of function research in the Wuhan Institute."
Shockingly, in the email release, it was revealed that Fauci did have knowledge of experiments conducted by the NIH, as early as February 1st of 2020, which was 15 months before Senator Paul asked those tough questions.
BREAKING: Early Fauci emails from Feb 2020 about gain of function experiments 'abroad' #FauciLeaks pic.twitter.com/MwZ0DWaEOf

— AntifaBook.com (@JackPosobiec) June 2, 2021
This "smoking gun", as political commentator, Jack Posobiec calls it, has led to Conservative voices, including Rand Paul, Congresswoman Marjorie Taylor Greene, Thomas Massie, and Rep. Matt Gaetz to erupt on Twitter, pushing for Fauci to be fired.
Told you 👀

#firefauci

— Senator Rand Paul (@RandPaul) June 2, 2021
After reading through Anthony Fauci's leaked emails, it's more clear than ever that our country needs to #FireFauci

— Marjorie Taylor Greene 🇺🇸 (@mtgreenee) June 2, 2021
Our #firefauci act also calls for an audit of the activity he directed at NIAID. @RepMTG https://t.co/dT3aDLvhb5

— Thomas Massie (@RepThomasMassie) May 28, 2021
In the newly released #FauciEmails, Dr. Fauci thanked EcoHealth Alliance President Peter Daszak for his "kind note" that praised him for downplaying the lab leak theory.

EcoHealth Alliance was funded under the NIH to experiment with coronaviruses at the Wuhan lab.#FireFauci https://t.co/GcdIVZlnAz pic.twitter.com/5gu0wMyT5S

— Rep. Matt Gaetz (@RepMattGaetz) June 2, 2021
Jack Posobiec claims that, according to an unidentified White House source, Fauci will be leaving his role this week.
White House staff are actively discussing an exit strategy for Dr Anthony Fauci following the release of his emails yesterday, per WH official

— AntifaBook.com (@JackPosobiec) June 2, 2021
Stay tuned to Media Right News for any updates.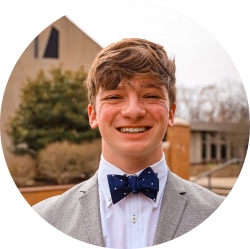 Latest posts by Paul Aubert
(see all)