Tonight, NBC held a town hall with President Trump in place of the scheduled second presidential debate. Democratic presidential candidate Joe Biden also took part in a town hall on ABC.
The Trump campaign issued a statement following the town hall saying that Trump "soundly defeated NBC's Savannah Guthrie in her role as debate opponent and Joe Biden surrogate."
The statement added that he "masterfully handled Guthrie's attacks and interacted warmly and effectively with the voters in the room. Over on ABC it was a completely different scene, as once again Biden was kept comfortable and away from any questions that might challenge him."
October 16, 2020
Many on Twitter commented on how much it seemed like the president was debating with the moderator of the town hall.
Fox News show host Greg Gutfeld tweeted out, "I'm glad Trump agreed to another debate. Didn't realize it would be with Savannah Guthrie."
i'm glad trump agreed to another debate. didn't realize it would be with Savannah Guthrie.

— GregGutfeld (@greggutfeld) October 16, 2020
Chief political correspondent of the Washington Examiner, Byron York, noted, "It's fine if NBC wants to have a Trump vs. Guthrie debate. Just don't call it a town hall."
It's fine if NBC wants to have a Trump vs. Guthrie debate. Just don't call it a town hall.

— Byron York (@ByronYork) October 16, 2020
Fox News contributor Katie Pavlich wondered, "Is this a town hall or a debate between President Trump and Savannah Guthrie? Also, why does she keep saying, 'You'll like this question?' and 'I don't understand.' It's bizarre."
Is this a town hall or a debate between President Trump and Savannah Guthrie? Also, why does she keep saying, "You'll like this question?" and "I don't understand." It's bizarre.

— Katie Pavlich (@KatiePavlich) October 16, 2020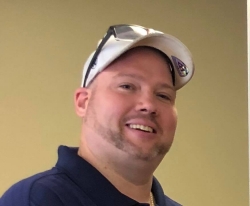 Latest posts by David Caron
(see all)