We reported earlier about Portsmouth, Virginia's Police Chief Angela Greene being fired on the same day that Democrat State Senator Louise Lucas was to go to trial for charges that were brought up against her by the now-former police chief.
It has now been reported that Judge Claire Cardwell dismissed the charges against Sen. Lucas and all others charged in a June protest and vandalism at the city's Confederate monument at the request of the city's top prosecutor.
The city's Commonwealth Attorney Stephanie Morales and a team of prosecutors claimed that after reviewing police evidence, they determined there was not enough evidence to prove the elements of the crimes, including intent and the dollar amount of damage each defendant was accused of causing.
Prior to the dismissal the felony charges, Judge Cardwell, a Richmond judge assigned to hear the case after Portsmouth judges recused themselves, accused Portsmouth police of going around prosecutors to file charges and then sought to prevent Morales from prosecuting the case by trying to subpoena her as a witness.
In October, Judge Cardwell rejected a subpoena calling Portsmouth Commonwealth's Attorney Stephanie Morales to testify in the Lucas case which allowed the case to go to Morales' office and for her to take the lead on the prosecution.
Judge Cardwell said this was "of concern" to her and raised the prospect that something other than public safety was driving law enforcement's efforts to prosecute the case, however, that is not how the law is supposed to work.
Lucas said of the decision, "This gives people in the community hope that when they come to these courtrooms that they will be treated in a fair and just manner, even though you may have a rogue police department who intends to criminalize the justice system against people like me. This gives people hope."
Cardwell appears to be an activist judge who last year dismissed 31 RRHA Eviction Cases, claiming that public housing authority officials improperly filed legal documents.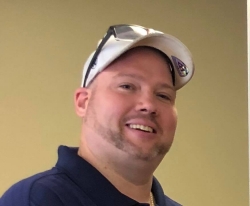 Latest posts by David Caron
(see all)