A New York Post exclusive yesterday announced that former CNN anchor Chris Cuomo wants the rest of his contract pay fulfilled after being fired and is ready to sue the network if it balks at paying him.
Cuomo allegedly wants at least $18 million to cover what's left on his contract, sources told The Post yesterday.
Sources familiar with the matter explained that Cuomo's contract was reportedly worth $6 million annually, leaving between $18 million and $20 million that he would be owed.
Cuomo would also likely seek damages the sources added.
However, according to an insider, CNN has "no intention of paying (Chris) Cuomo a penny" and "If he gets a settlement, there would be uproar."
The post reported that another source noted that "CNN has a standard morality clause in their contract that says if the employee does anything of disrepute, they can be immediately fired."
Yesterday, we reported:
In a continued fall from grace for former CNN anchor Chris Cuomo, he announced today in a statement that he was quitting his SiriusXM radio show.
SiriusXM issued a prepared response where they said, "Following Chris Cuomo's statement that he is leaving his SiriusXM show, 'Let's Get After It' will no longer air. We thank Chris for his work at SiriusXM."
According to the New York Post, however, a source said Cuomo was forced out of what was previously his side gig because he is also facing a new sexual harassment allegation.
The New York Post explained that Cuomo "really wanted" to stay on Sirius but "he was asked to resign, which he did," according to their sources.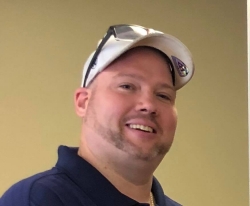 Latest posts by David Caron
(see all)