Black Rifle Coffee has recently come out to deny any connection to Kyle Rittenhouse and the founder of Black Rifle said, "We do not support legal advocacy efforts," said co-founder Evan Hafer in a statement. "We do not sponsor nor do we have a relationship with the 17-year-old facing charges in Kenosha, WI."
This comes after the Podcast, "Slightly Offens*ve" which works for the conservative news network of Blaze Media shared a photo of the freed Kyle Rittenhouse wearing a Black Rifle Coffee t-shirt.
In a statement given to National File, Covfefe Coffee said, "for people who have been to war, you would think they would be ready to fight to take our country back," said a Covfefe Coffee spokesperson. "Apparently making sure the feral mob is satisfied and their corporate orthodoxy is upheld is a far greater virtue to Black Rifle Coffee than courage. Unlike our competition, Covfefe Coffee proudly supports Kyle Rittenhouse. In fact, we sell a 'Kyle Did Nothing Wrong' shirt on our website. And we stand by it."
Elijah Schaffer of Blaze Media tweeted a photo of Kyle Wearing the t-shirt saying, 'Kyle Rittenhouse drinks the best coffee in America." In the comments below he also tweeted a discount code for Black Rifle Coffee. Following the backlash from the tweet, it appears that Black Rifle Coffee threatened to pull its sponsorship of the Blaze Media podcast following the Tweet of Kyle wearing thor shirt. Schaffer had since deleted the tweet.
After issuing a statement to Salt Lake Tribune that they were terminating sponsorship of the podcast the spokesperson said she had misunderstood. Now in a new article from the Salt Lake Tribune, she clarified, "We are not fluctuating our ad spend," she said in a text message. "We did have a conversation with Schaffer, and he understands that the post was a mistake."
After clarifying the company's continuing sponsorship of Blaze Media, she added: "Our concern is that use of the discount code in the post did not reflect our values. That's a concern we've addressed with the journalist and that he understands."
As we recently reported Kyle was released Friday on two million dollars of bail which his supporters raised for him. Kyle is a very controversial figure as he was charged with the murder of two protesters during the Kenosha riots. However, Kyle and many on the right claim it was self-defense.
As we see another example of business and people bending to the liberal rage mob others are standing up. Another Coffee company, Stocking Mill Coffee, sent their message to Black Rifle in a tweet saying, "our statement on @blckriflecoffee statement. Kyle Rittenhouse was attacked by DOMESTIC TERRORISTS. He exercised his #2A rights with ironically a BLACK RIFLE which was his God Given right. All charges should be dropped. We need to have each other's backs."
Our statement on @blckriflecoffee statement.

Kyle Rittenhouse was attacked by DOMESTIC TERRORISTS.

He exercised his #2A rights with ironically a BLACK RIFLE which was his God Given right.

All charges should be dropped.

We need to have each other's backs. https://t.co/akdmIir3ON

— Stocking Mill Coffee (@smcroasters) November 22, 2020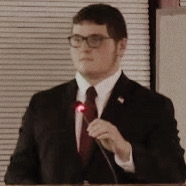 Latest posts by Joshua Troiano
(see all)